The Top 3 Best Ghillie Suits to Help You Camouflage Like A Pro!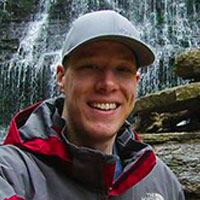 David Jones, Contributor
Updated: Jun 8th, 2022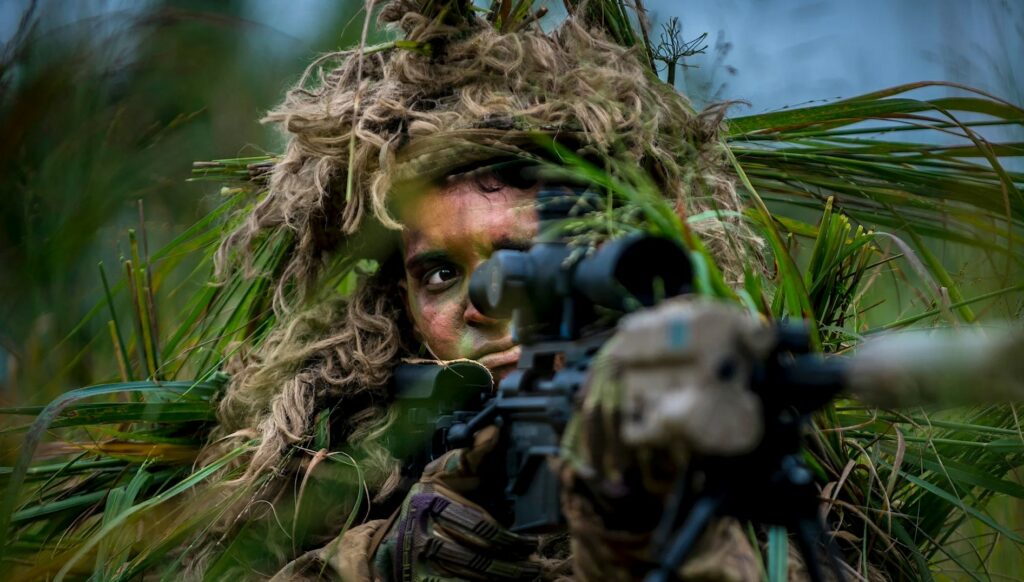 Have you always wondered which ghillie suit will keep you concealed efficiently when you're outdoors? Ghillie suits are everywhere, and they're fairly easy to find. However, finding one that has the perfect combination of topnotch camouflage design and comfortable make is quite challenging. 
If you've ever worn a camouflage suit to only end up having difficulties with movement, or spending the entire time trying to survive the heat of the suit, you're probably wondering which suit to buy next time. 
If you're new to ghillie suits, or if you're trying to find one that offers the best quality, you've come to the right place. In this review, we're featuring the top 3 ghillie suits in 2022 that will help you conceal yourself effectively when you're outdoors. 
How We Decided
We know that finding the best ghillie suits involves a meticulous process. To help us make sure we only feature the best of the bunch, we asked outdoor junkies involved in wildlife photography and military games to join us in coming up with the list of ghillie suits worth the money. 
Each of the camouflage suits featured here includes the following: 
Excellent Design That Conceals You Completely
With color combinations that allows you to blend effectively to your surroundings, the ghillie suits we picked out makes it easy for you to be out of sight. The coverage of these suits are also extensive – you'll be covered from head to toe. 
Lightweight and Breathable Make
Made with an inner mesh fabric, these suits are completely breathable so you won't have to deal with discomfort while you're outside. These suits also range from 0.9-3.3 lbs – super lightweight and won't restrict you from movement. 
Durable Stitching 
Being in the outdoors can be intense – we made sure to choose ghillie suits that come with excellent stitching and durable materials so you won't have to worry about broken and torn up suits. 
Versatile Design You Can Use for Multiple Activities
Each camouflage suit featured here is applicable for outdoor activities like military games, wildlife photography, and outdoor observations. 
Out of 20 ghillie suits we reviewed, these are the ones that stood out the most.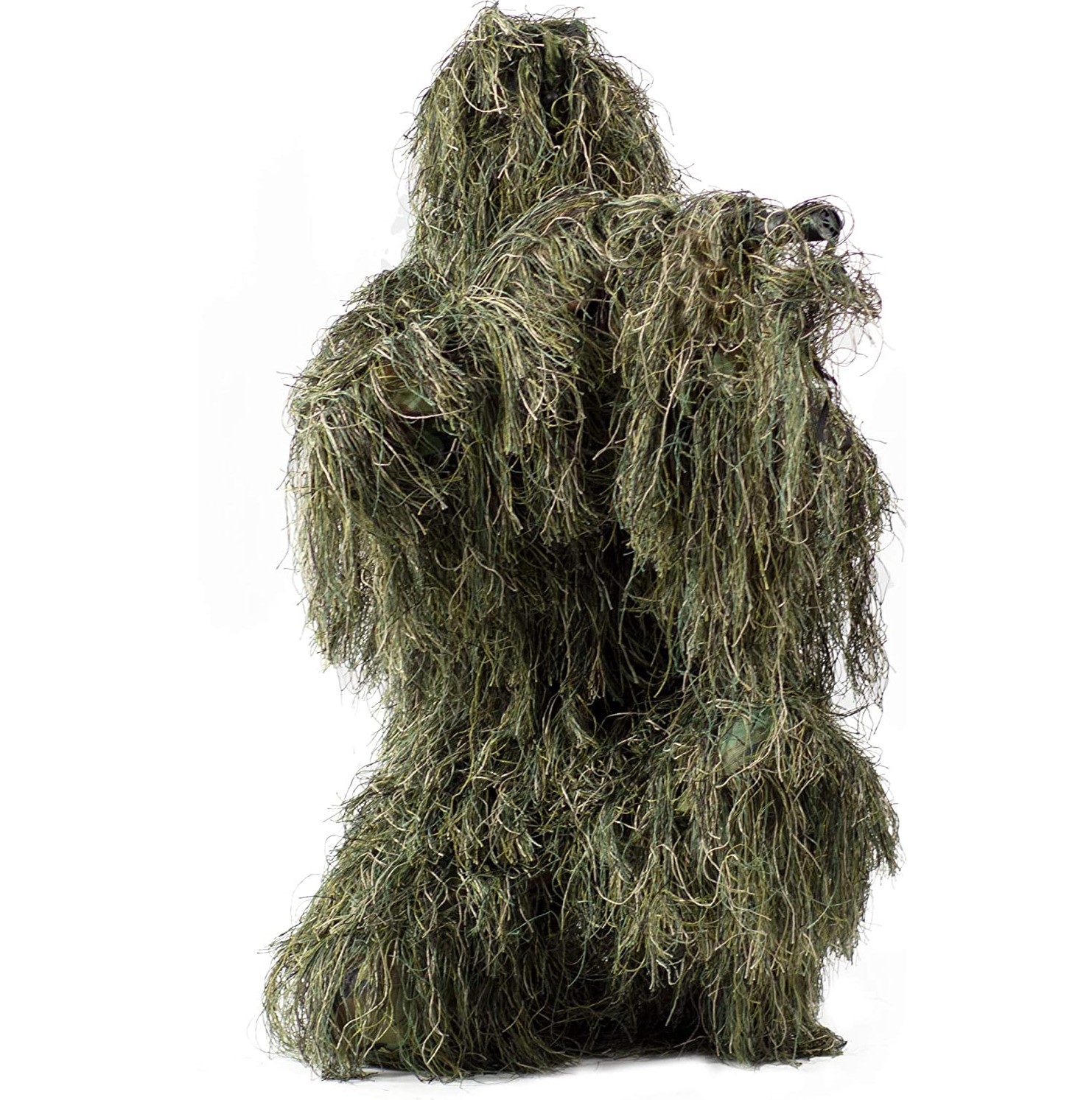 "The GrazCov is one of the best quality I've seen so far in a ghillie suit. We spend much of our outdoor trips in deep hunting, and woodland adventures so having this was such a win!" – Dexter, Hunter
Considering its affordable price point, we were surprised at the quality of the GrazCov. It comes with a complete set of camouflage apparel – jacket, pants, and hood. Not only that, they also have a matching gun wrap and stuff sack which we find super helpful because we can carry essentials without risking getting seen. 
The design takes on the colors of the grass which makes this suit a great pick if you're going into woodland adventures and games, and if you have activities during the spring time. 
The material and string for this suit are lightweight but efficient enough to provide some coverage for chilly nights. 
We love how the strings for this suit is so natural-looking! We're impressed because this does not come with any plastic-like look. 
The suit is held together by a high-quality brass zipper to ensure that it won't be loose or be torn apart while you're in action. 
The pants, the jacket and the hood all come with elastic adjustment so there won't be any concern about the suit falling off while you are outdoors.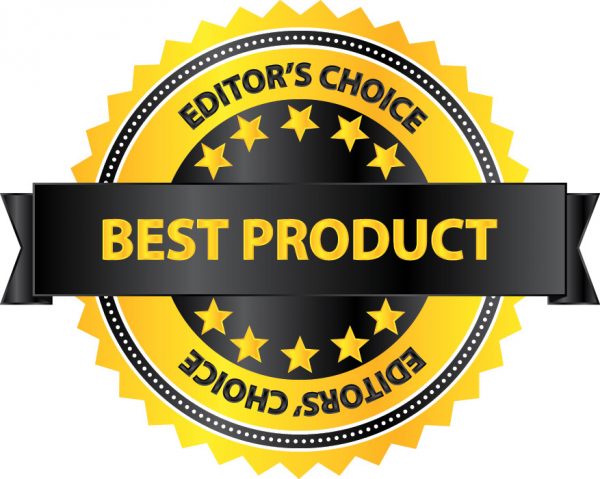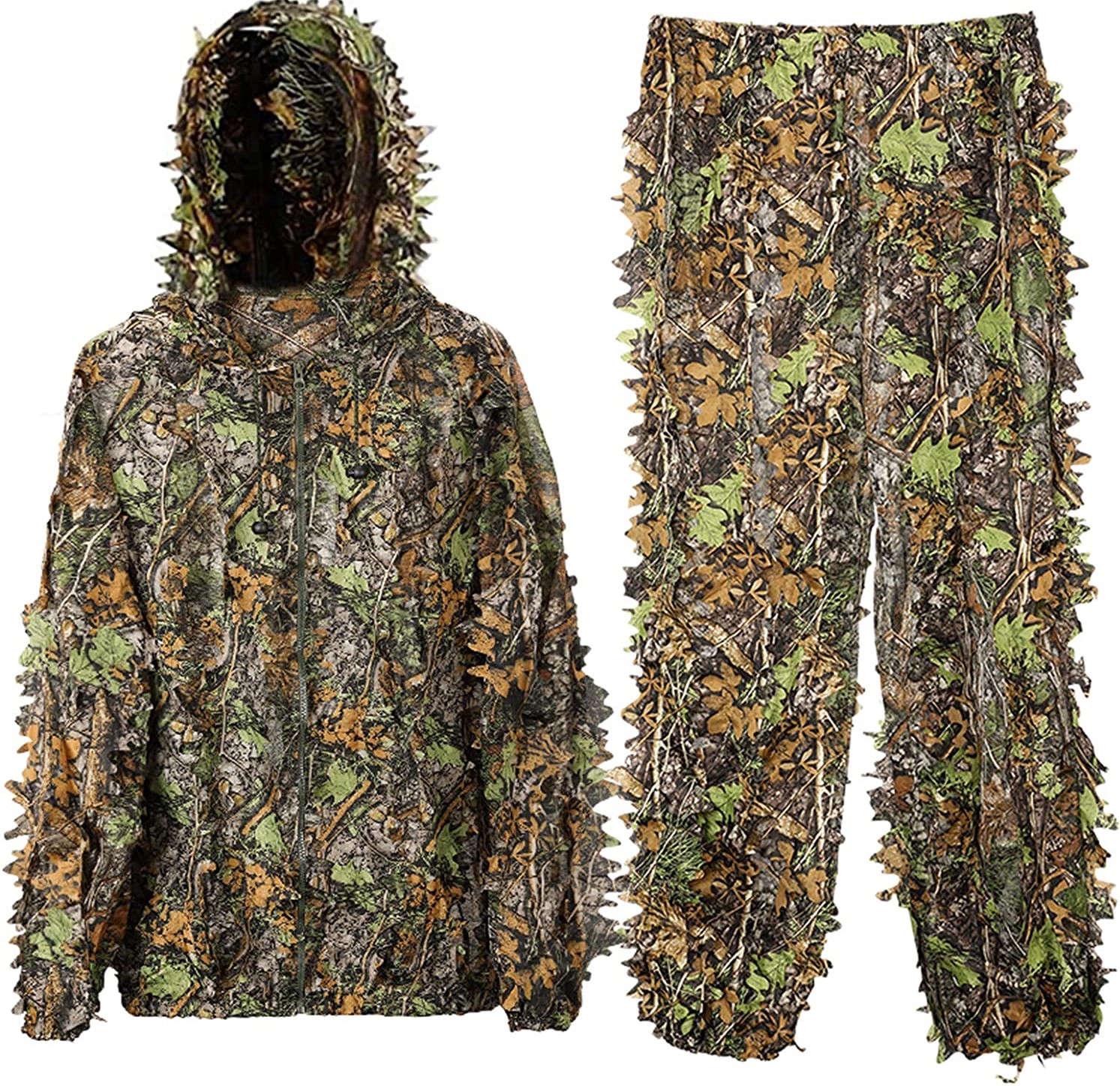 "I've tried a lot of camouflage suits already, and I've neven been impressed as much as I do with RomboMixx. The design allows me to blend easily with just about every spot! I also did not have to worry about feeling the weight of the suit – it's so lightweight! It still allows me to run, roll, and crawl!" – Marcus, Wildlife Photographer
Our favorite among the list would be the RomboMixx! The stand out feature of this suit is its amazing design featuring a combination of colors that resembles leaves, trees, and the ground. We were so impressed at how easily we can blend with the help of the color combination of the suit. 
The RomboMixx is the perfect pick for woodland hunters, birdwatchers, and wildlife photography. 
The abundance of colors and variation also makes it ideal for airsoft, military games, military exercises, and tactical practice. 
Practicality is seen in the overall design of the RomboMixx. The durable polyester material makes the suit ready for action. Despite its durability, the suit is unbelievably lightweight – it only weighs less than 400 grams! 
The hood, waistband, and arm holes come with elastics which make fastening the suit easy. The suit comes with a zipped closure to make wearing it and taking it off convenient.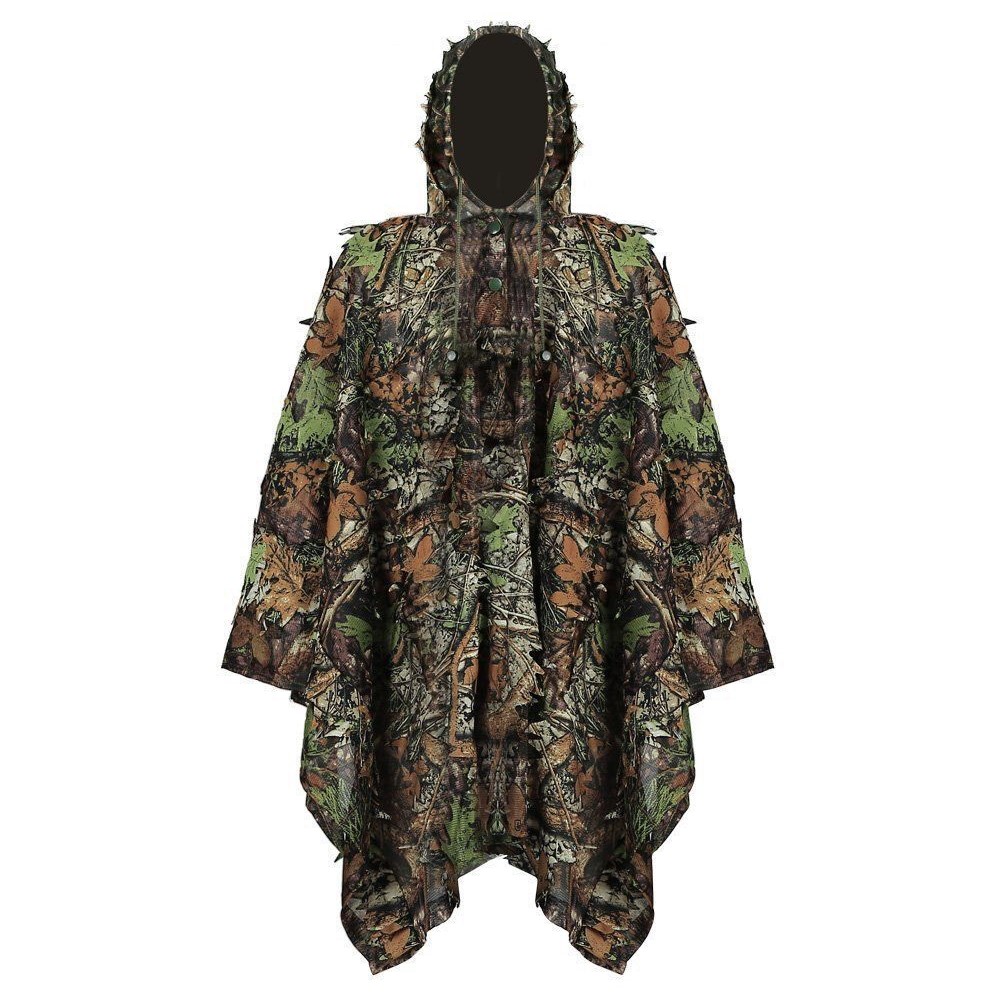 "I always preferred suits that give me the freedom to move, especially in my job as a photographer. The MexoVix is a winner for me. I love how easy it is to wear. Despite being just a poncho, the coverage and the way it conceals me is 5-star!" – Royce, Wildlife Photographer
If you're not a big fan of whole body ghillie suits, you will like the MexoVix poncho. This drape-only ghillie poncho comes with a color scheme that matches both dry and wet hunting locations. Whether you're in the woods, or near swamps, this poncho will come in handy. 
The MexoVix is made from polyester, but unlike the fibrous ones, this poncho creates less sound – perfect if you're observing the wild, hunting, taking photos, or concealing yourself in your games. 
It also comes with extra strings that allow you to add plant material to your poncho to improve your camouflage. 
The poncho is lightweight, and extremely breathable. Because of its light material, it's also easy to dry should you get wet. 
If you take concealment a top priority for your outdoor trips, buying the best ghillie suit that matches your need can make all the difference. In our review, we have taken into consideration different activities that might need a camouflage – so you can be assured each pick here can be used for multiple purposes!
With the approval of experts and the recommendations of those who actually use these suits on the field, we can assure you that each suit here is worth the investment!