The Best Golf Swing Trainers in 2023 To Help You Practice Like a Pro Wherever, Whenever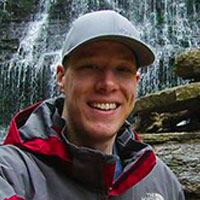 David Jones
Updated: Sep 30th, 2023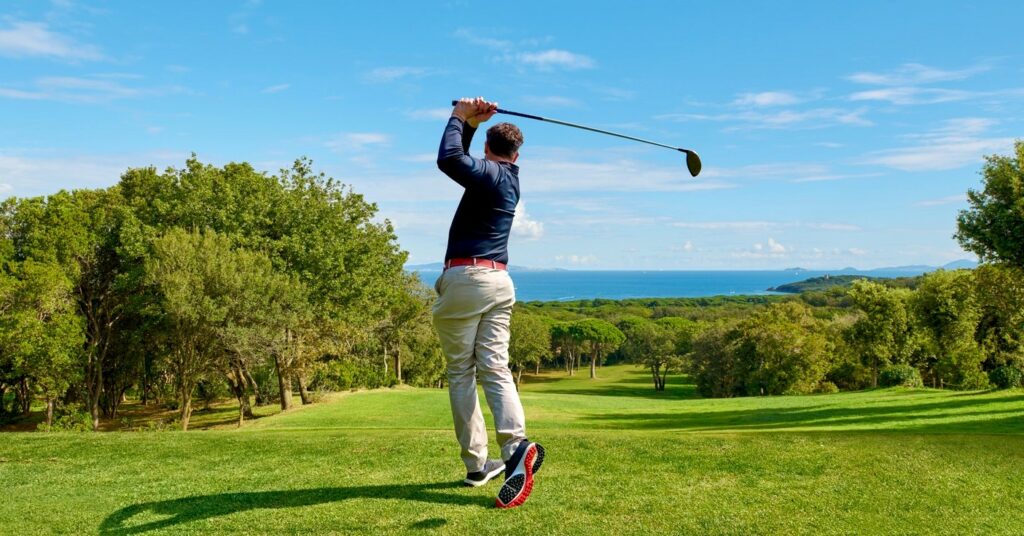 Choosing the right golf swing trainer can be a challenging task, with dozens of options available on the market. To help you make the right decision, we have reviewed over 20 of the best golf swing trainers, evaluating each product's features, benefits, and drawbacks.
By reading our review, you can easily find the perfect swing trainer that suits your needs, skill level, and budget, allowing you to enhance your game and take your golfing experience to the next level.
In this review, you'll find the top 3 golf swing trainers that actual golfers and golf trainers trust. 
How We Decided
It's important for us that you find the right swing trainer for your money; that's why we asked the help of expert golfers and golf trainers to assist us in picking up the products we will feature here. 
During the review, each product is checked based on the following features: 
Alignment Guide
A good golf swing trainer should provide an alignment guide to help you keep your clubface square to your target line.
Impact Feedback
A trainer that gives instant feedback on your ball impact can help you make necessary adjustments to your swing mechanics.
Durability
Since you'll be using your swing trainer frequently, it should be made of high-quality, durable materials that can withstand repeated use.
Portability
A portable swing trainer allows you to practice anywhere, whether you're at home or on the go.
Versatility
The best swing trainers offer multiple practice modes, allowing you to work on different aspects of your swing, such as swing path, tempo, and ball flight.
Out of all the golf swing trainers we reviewed, these are the ones that stood out from the rest.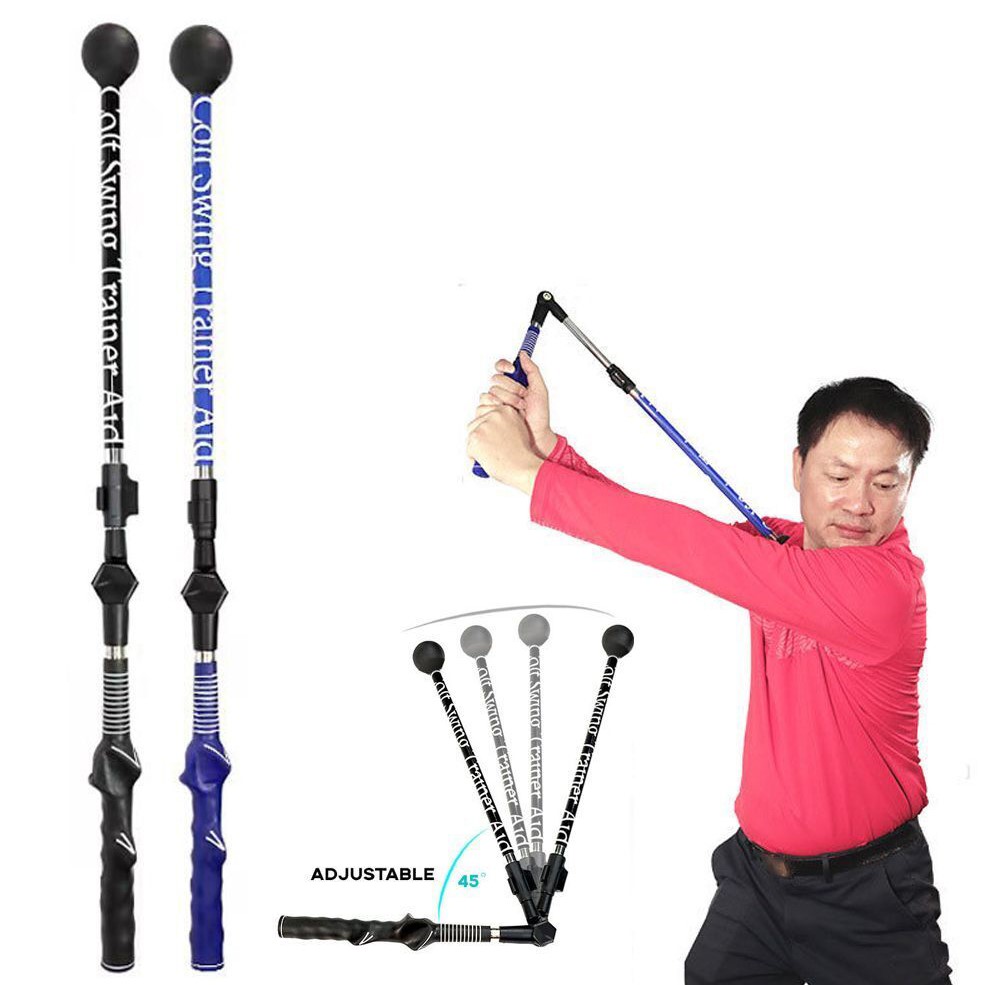 If you're looking for a golf swing trainer to specifically address bad posture, weak swings, and incorrect (and painful!) stance, we recommend the SwingSkill.
What we love that the SwingSkill golf training mat is an innovative and comprehensive tool for improving your golf game. With the help of golf training sticks, the mat provides users with the ability to improve posture and achieve more accurate ball landings.
The unique design of the tempo trainer was a stand out as it features a sturdy construction, a more flexible shaft, and a greater weight at the tip — five-star features for posture and swing assistance. With this design, the SwingSkill helps you do more accurate hits and get a better overall golf experience.
Another great feature is this: the SwingSkill golf training mat is constructed of high-quality, durable, and anti-twisting materials, making it comfortable to hold and allowing the user to strike the ball more effortlessly. Additionally, the training mat is portable, making it easy to practice anywhere, both indoors and outdoors.
One of the most noteworthy aspects of the SwingSkill training mat is its versatility. It is suitable for a broad range of arm lengths, hand sizes, and swing styles, making it an ideal training aid for beginners and novices alike. Designed by actual golf trainers, the SwingSkill mat provides a complete golf training solution that enables golfers to achieve their full potential on the course.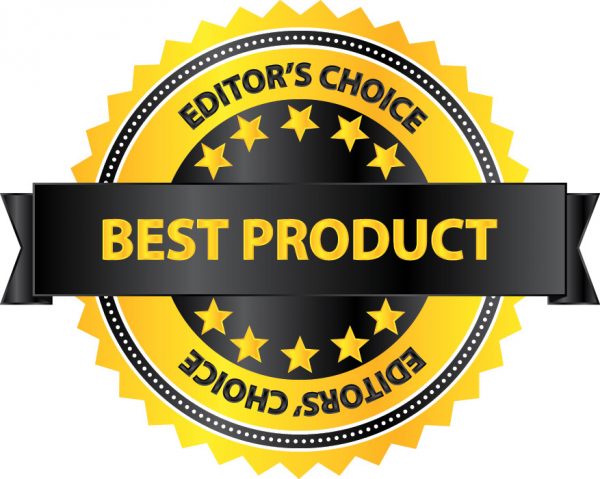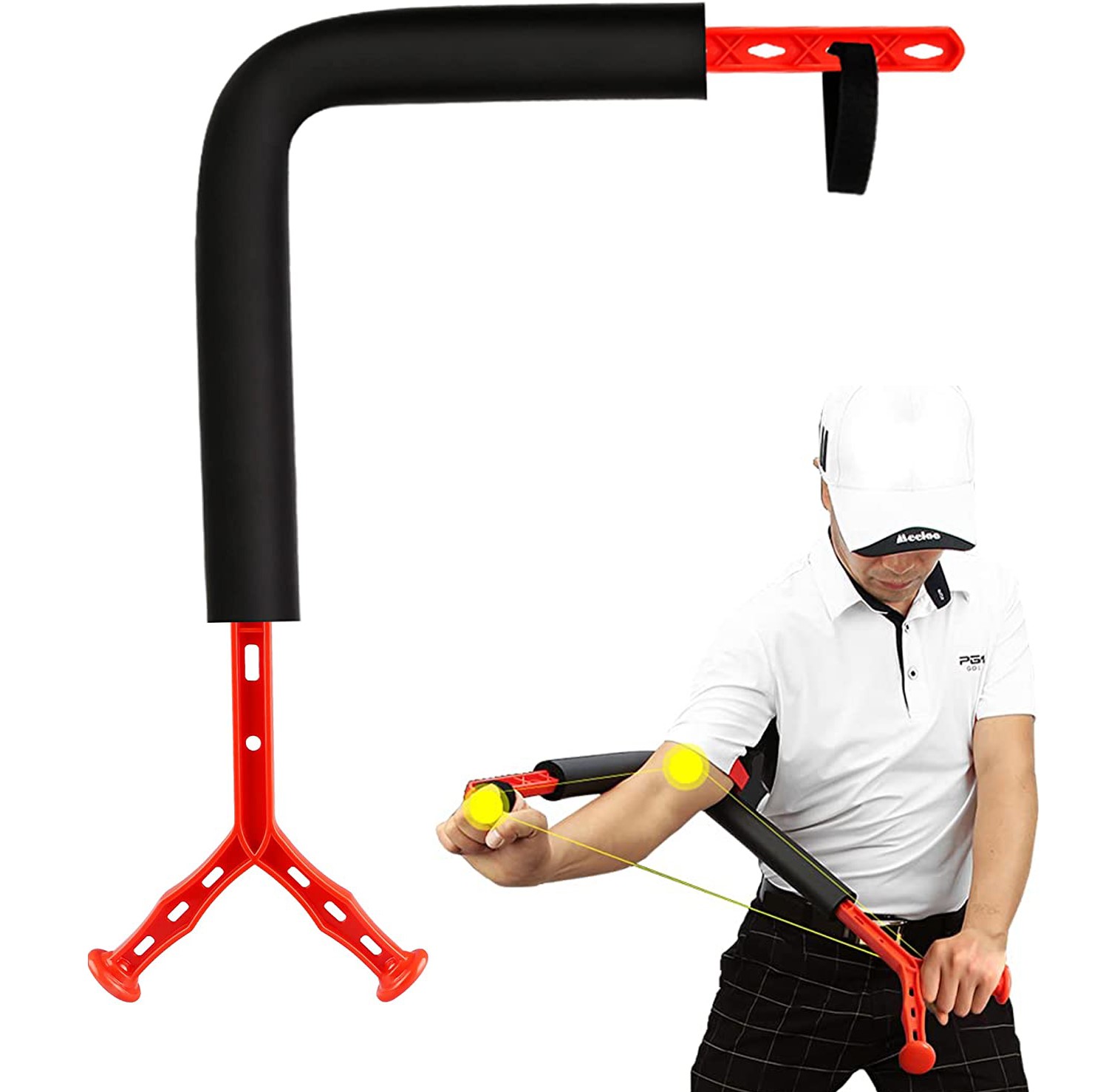 The golf swing is a complex movement, and developing muscle memory for the correct swing is essential for improving your game. If you're looking for a tool to help you master the posture and swing of a golf pro, the pros recommend the SwingMaxx.
The SwingMaxx Golf Swing Trainer comes with a design that helps you develop muscle memory and improve your golf swing. The triangle shape promotes correct posture and proper body alignment, making it easier to achieve the perfect swing.
This swing trainer is the perfect warm-up tool for stretching and strengthening before your game. With its professional swing motion trainer, featuring a wide Y design and curved tube, you can stretch your arms and shoulders as you practice your swing posture.
It's great for internal and external rotation warm-up, 90-degree swing, and full swing modes, helping you achieve the perfect swing.
Train your golfing muscles wherever and whenever you want with this golf swing trainer. Its design promotes muscle memory for proper posture and swing, helping you improve your game over time. Overall, the SwingMaxxl Golf Swing Trainer is a must-have for anyone serious about improving their golf game.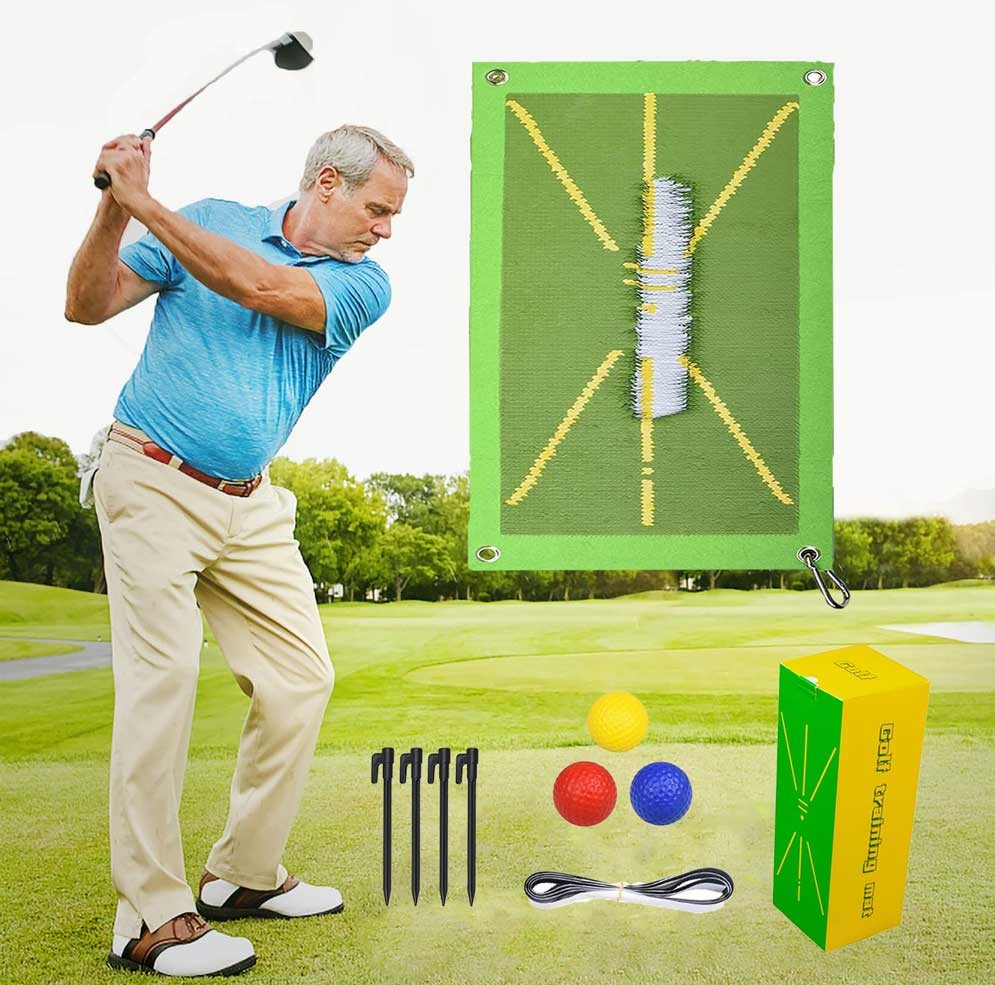 If you're looking for a high-quality golf swing training mat that offers a range of features to help you improve your game, the top recommendation among golfers is the XpertSwing.
With its divot points, detailed turf data, and alignment guide, we have confirmed that this mat is a powerful tool for building muscle memory and improving swing accuracy. The mat's durable and portable design makes it easy to use both indoors and outdoors, while its soft surface helps protect your lawn from unwanted divots.
One of the most impressive features of this golf swing training mat is its ability to display ball trajectory after hitting it, allowing for targeted corrections and more informed decision-making on the course. This is a helpful feature if you want to review each swing so you can improve.
Whether you're a beginner or an experienced golfer, this versatile tool is suitable for improving both swing and chipping skills, making it an all-in-one solution for any golfer looking to take their game to the next level.
With its user-friendly design and range of advanced features, this golf swing training mat is a must-have for anyone serious about improving their skills and lowering their score on the course.
Golf is a challenging yet exhilarating game, and we get why you're dedicated to developing your skills. 
If you're ready to take your golfing game to the next level, you have come to the right place. Check out our top recommendation above – with the full endorsement of golf experts and trainers – and you won't regret your purchase. 
After a thorough review, we can 100% guarantee that the golf swing trainers listed above are worth it.