Review:The 4 Best Fishing Backpacks to Purchase in 2022.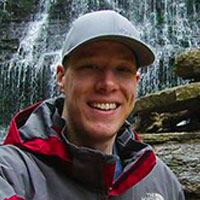 David Jones, Contributor
Updated: Mar 8th, 2022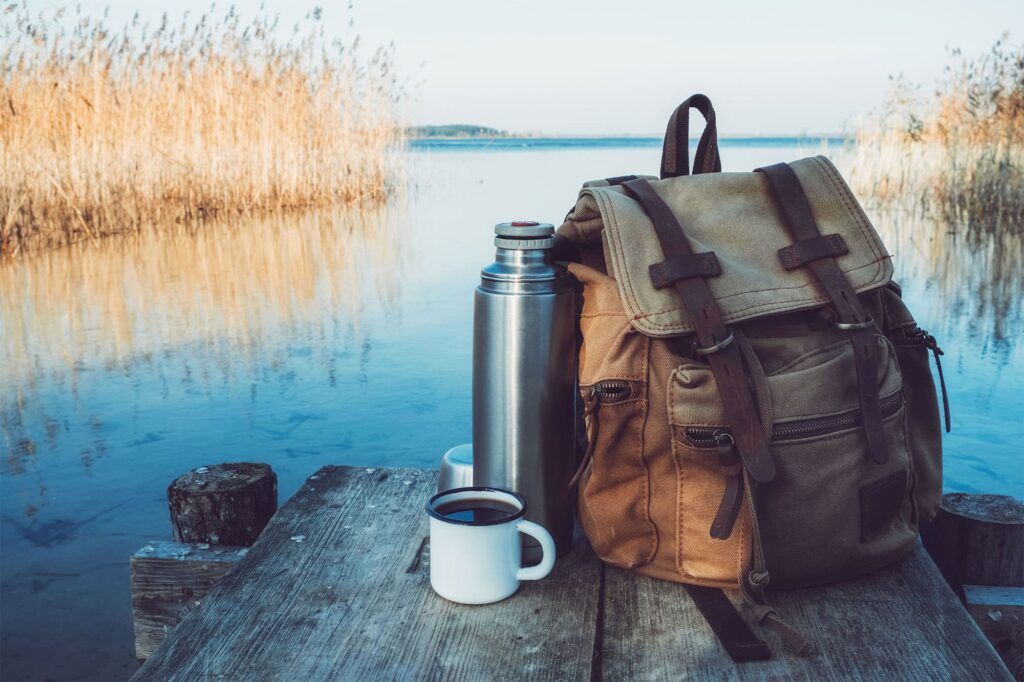 There's not a more frustrating scenario than missing a big catch because you can't find the right tool, at the right time. You rummage your bag, but you're just welcomed by a big disorganized mess. You only have a small window to catch the fish, but you easily miss it because things are not where they're supposed to be. The good thing is with the help of fishing backpacks, you can kick this common problem to the curb.
Fishing backpacks come in different quality, shape, size, durability, and functionality. Finding the best fishing backpack for your trips can be daunting and confusing. Don't worry – we got you covered.As fly fishing enthusiasts ourselves, we understand the struggle that comes with disorganized tools, and unreliable bags.
That is why we went the extra mile and consulted fishing experts, fly fishing professionals, and fishing aficionados for their top recommendations for the best fishing bags to bring to your next trip.
Here are the top 4 recommended backpacks for fishing that stood out from our survey. Check out each feature to check if the bag is right for you.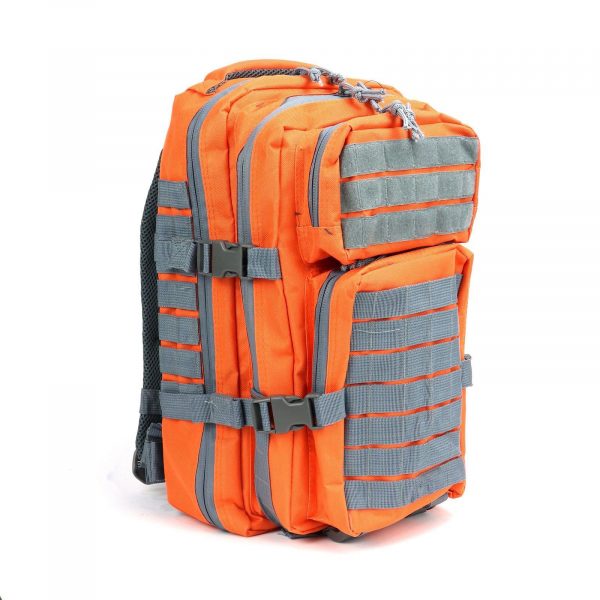 If you lived for organized bags, the Fish-o-Pack is our best recommendation. This backpack for fishing stands out with its different, large compartments where you can put bag organizers so you can easily access every tool and fly you need for a successful fishing trip.
The Fish-o-Pack is compact and versatile. Each compartment can fit up to 3 kilos – you can put in extra clothes, and other fishing necessities. What really impressed us? The wide compartments which can help you see what you need in just one second. This fishing backpack is heavy duty, and includes a slot for long poles, and security loops for your fishing poles. The bag comes with breathable straps which minimize the strain on your shoulders.
The Fish-o-Pack is multipurpose. Apart from having it as a fishing backpack, you can also use it as a hiking and camping bag.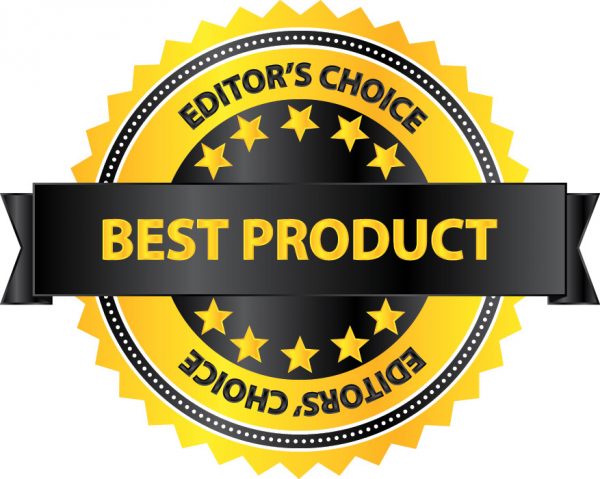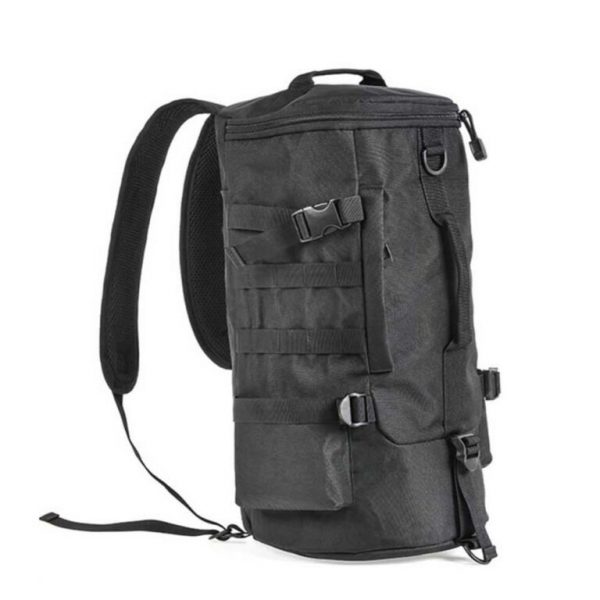 When asked what qualities a good fishing bag should have, most fishing experts recommended that these boxes should be checked: durability, multifunctionality, and ease of access. Out of all the bags we reviewed, the FishMate is one of the few that have them all.
Let's talk about FishMate's multifunctional bag. If you're an outdoor lover, you're not only a fan of fishing, but you might also be involved in camping and hiking. When you're out of your boats, you can use the FishMate for your other outdoor activities.
As a fishing backpack, the FishMate comes with pouches that can carry 4 fishing rods at once. Made with 1000D polyester, the FishMate is ultra durable and waterproof.
The FishMate can be used three ways – as a backpack, a crossbody bag, or as a handheld satchel.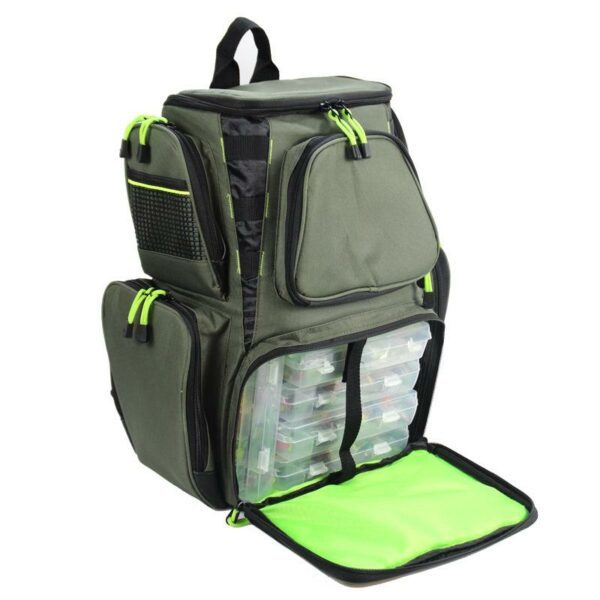 The Cool2Fish is created to fit in the lifestyle of a fisher. The bag is specifically made to handle several relatively independent small rooms so you can organize your bag for the next fishing trip.
The bag comes with a removable clapboard in the main bag that divides the backpack's larger space into two independent spaces that you can use for different things. When divided, the lower compartment can handle as much as four tackle boxes for different tools and fly items.
The Cool2Fish is a highly recommended fishing backpack for anyone who loves night fishing. The bag allows you to onboard tools, flies, rods, and strings that will get you covered for a long night of fishing. It will allow you to carry enough clothes, food, and baits for a successful night fishing experience.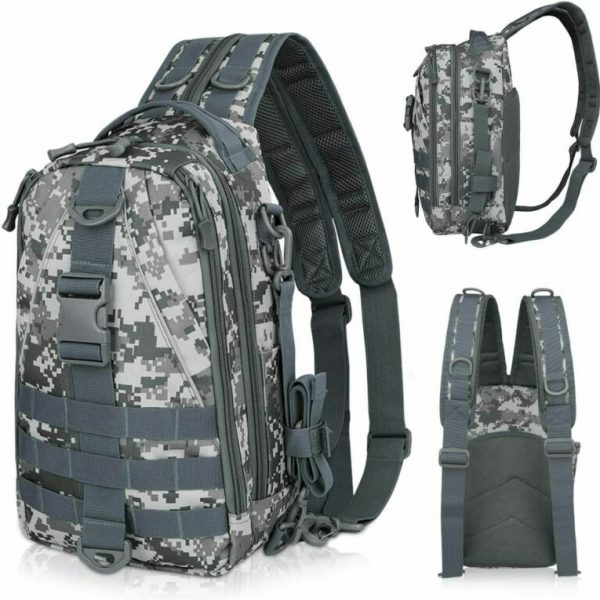 At one glance, you'll be impressed by the solid, compact looks of the Outdoo fishing backpack. Despite its size, the OutDoo outdoes itself. It comes with a solid interior where you can place your essentials in an organized manner.
The OutDoo can fit up to 5 kilos of items perfect for your fishing day trip. The bag can be divided into two to actually give you more space for the things you need for your fishing adventure.
This backpack can be used three ways – as a backpack, a satchel, and as a handheld bag. It comes with exterior pockets that can help you pack more stuff. Apart from using it as a fishing backpack, you can also use Outdoo as an outdoor bag for hiking, biking, and camping.
A well-prepared fisher is a successful fisher. When all you need is within your reach, you can confidently fish the waters, ready for the big fish that will come your way.
When you're out fishing, having a backpack that can durably hold up all your essentials can mean a lot. Double it up as a backpack that you can use for other outdoor activities, and you get yourself a deal.
We believe that fishing backpacks are one of the top items that fishers should invest in. You can't afford to have a bag that gives up on you when you're out on a fishing trip. The products we feature here are guaranteed durable – you can confidently go fishing knowing your bag gets you covered.