Top 4 Best Tactical Vests and Plate Carriers for Safety and Keeping Gears Close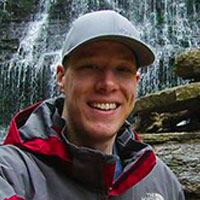 David Jones, Contributor
Updated: Jan 8th, 2022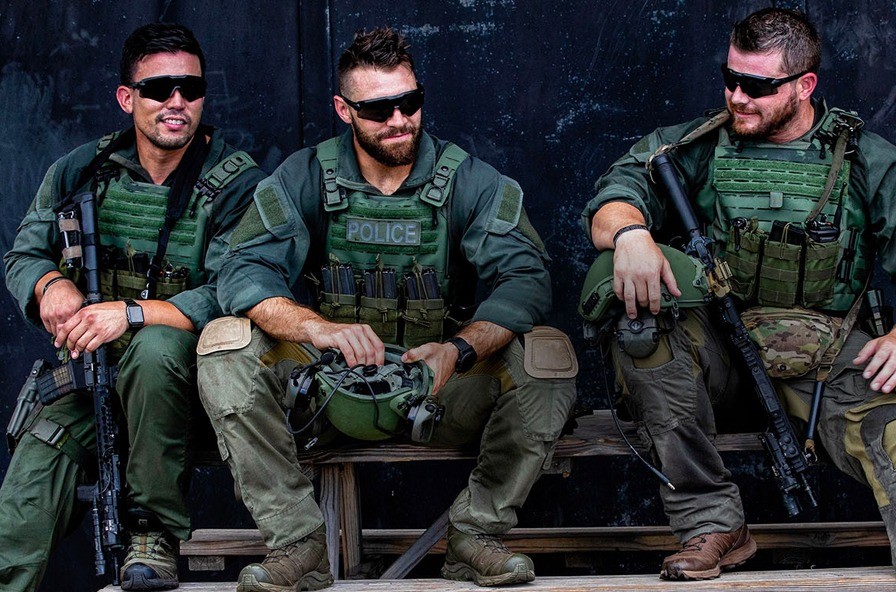 What do you need when you venture outdoors? Safety, security, and survival. The great outdoors is sometimes hard and dangerous to navigate – whether for an adventure, or for leisure, being ready for the outdoors is important. Tactical vests and plate carriers are two essentials that ensure the wearer always has access to safety, security, and survival wherever they may go. 
Tactical Vest or Plate Carriers? 
So here you are, ready to buy your safety and survival gear. But wait a minute – should you get a tactical vest or plate carriers?
If you're looking into getting a stand-alone vest that is purely for carrying your essentials, tactical vests are your best bet. However, if your activities involve ammos and pellets (we're looking at you, airsoft players), having a protective plate carrier should be on top of your list. 
What to Look for in Tactical Vests and Plate Carriers
Don't let the identical designs trick you – not all plate carriers are created equal.
As a team made up of outdoor enthusiasts, we know the frustrations of getting funky, ineffective tactical vests and plate carriers. It's not just about discomfort – it's about not having convenience, too. 
To save others from the plights we have experienced, we decided to ask professional outdoor enthusiasts, tactical experts, and survivalists for the tactical vests and plate carriers they highly recommend. 
Out of their recommendations, we were able to identify four factors to consider when buying your plate carriers and tactical vests. 
Multipurpose Design with MOLLE Features
Packing essentials in the most compact way possible is highly recommended when you are outdoors. Carrying a bulky bag is not just impractical – it can be restricting, too. This is the reason why tactical vests with a multipurpose design and MOLLE feature can help you load up on essentials without the bulk. You will have enough slots, and MOLLE webbings for all the things you will be needing. 
Size
Most tactical vests and plate carriers come with a one-size-fits-all feature. With the help of adjustable straps, you can customize most vests according to your body type. Making sure that your vest is the right size can make outdoor adventures easier for you. 
Weight
Since you will be carrying the vest and the plate all the time, weight comes into play. Make sure to choose lightweight vests, but also consider what you will need the vest for. Most tactical vests come with a foam barrier for pellet protection. However, if you need stronger plate protection, you should also take into account the weight of a metal plate insert and the items you will be bringing. 
Fabric and Stitching
Opt for vests with a lightweight condura fabric known for its durability. The last thing you would want is to have a torn, or broken vest!
Out of all the vests and plate carriers we reviewed, here are the top 4 that stood out!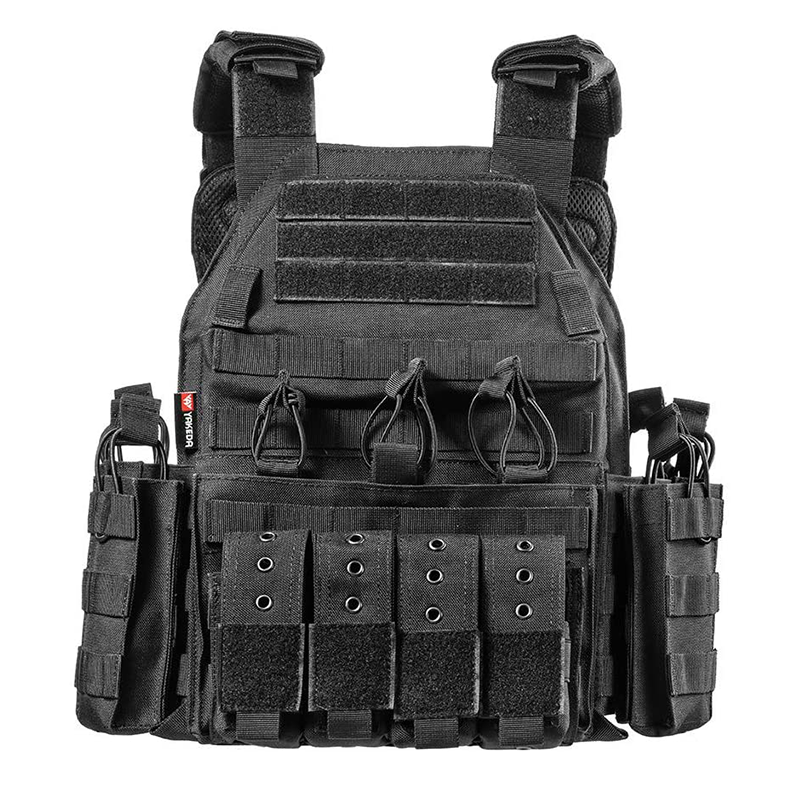 Main Feature: Multiple, removable pockets. Storage flexibility. 
Have you struggled with organizing your essentials in the past? Do you hate it when you wonder where your items are when you need them the most? For those who want to organize their essentials well while they're venturing outdoors, we recommend the PlavaVest. 
PlavaVest takes inspiration from combat vests used on the battlefield. The principle behind the vest is simple: you can only take enough of your essentials, it's important to have a place for each of them. 
The PlavaVest comes with multiple pockets that will provide easy access to your must-haves. You can find up to 18 pockets in front of the vest! 
What we love about PlavaVest is you can organize the pockets the way you want! The pockets are detachable so you can place your knives on your sides, your flashlights near your shoulder, or your first-aid kit within reach – the choice is 100% yours. 
There's also a MOLLE system at the back for attachable items. You can have better peace of mind knowing you've brought what you need. 
Despite all your load, carrying the PlavaVest won't compromise your convenience – it's made of breathable mesh material to keep you from dealing with discomfort while using the vest. 
This is a must-have for anyone who is always going on multi-day adventures. This vest will ensure you won't be missing items necessary for your safety, security, and survival.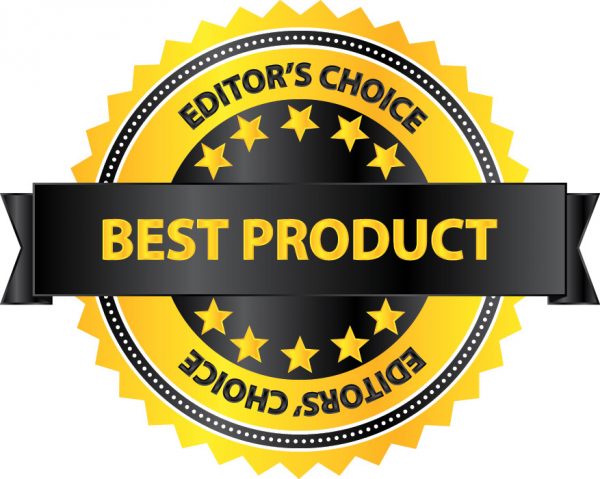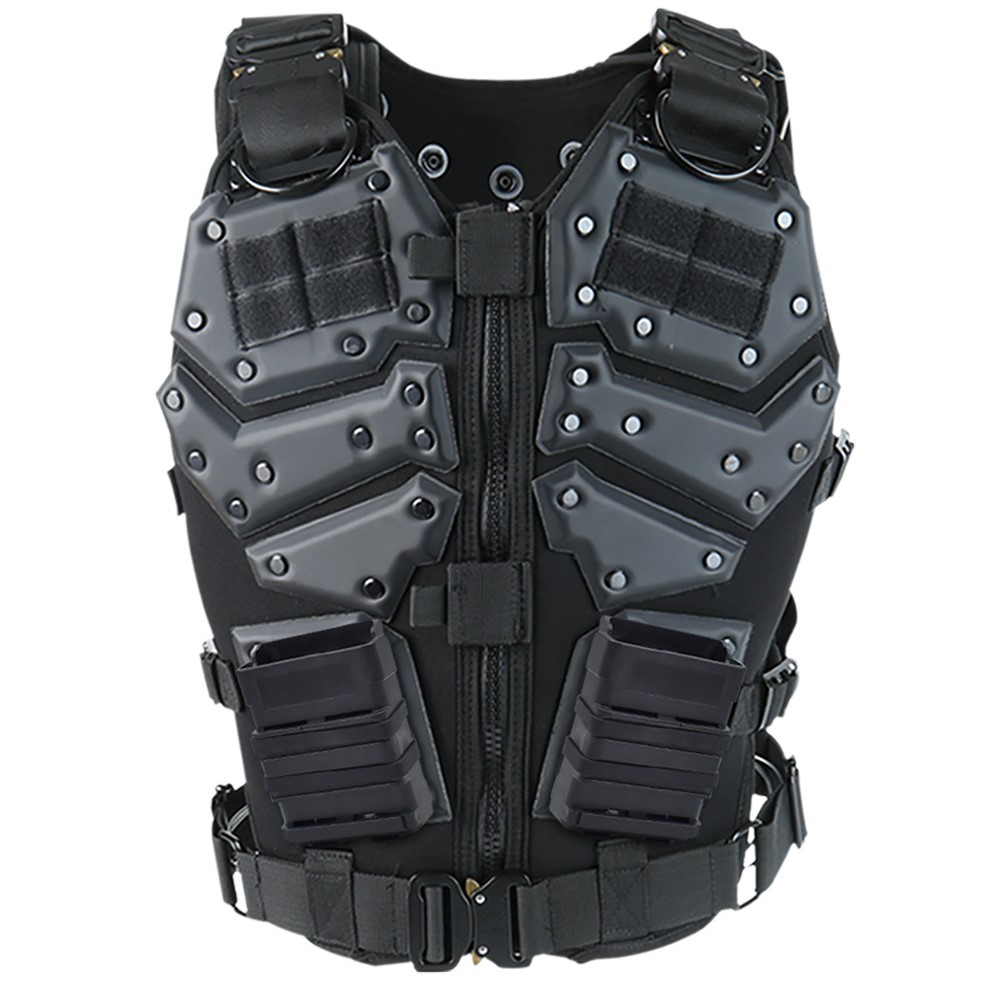 Main Feature: Comes with An Impact-Resistant Plate for Bumps, Pellets, Scratches
Are you looking for a tactical vest and plate carrier that can keep up with your fast-paced, action-filled activities outdoors? Are you searching for a vest that can take the bumps, rolls, and hits? We recommend the MilCoat! 
In just one glance, one can really tell how MilCoat is made for heavy duty use ( therefore, the price is justified!)
Unlike most vests, the MilCoat comes with a solid EVA protective plate. Compared to regular fabric, the EVA plate is tougher, stronger, more elastic, and more resistant to shock. It can take pellets, rocks, bumps, high-speed impacts, and scratches. 
This is a one size fits all vest. The straps are the ultimate lifesavers. With its bulky make, the MilCoat can make smaller people feel uncomfortable and restricted. Thanks to the straps, you can comfortably adjust it can snuggly mold into your body while you do your activities. 
We love the zipper feature of the MilCoat – it really helps keep the vest in. No matter how action-packed your activities are, the vest will cling tightly to you. 
You can count on the MilCoat to help you pack up the essentials. It comes with a MOLLE strap system at the front and at the back for your must-haves. Pockets are also present to keep your essentials organized. 
This is a great vest for games that include pellets, or for activities that can cause bumps, impacts, and scratches.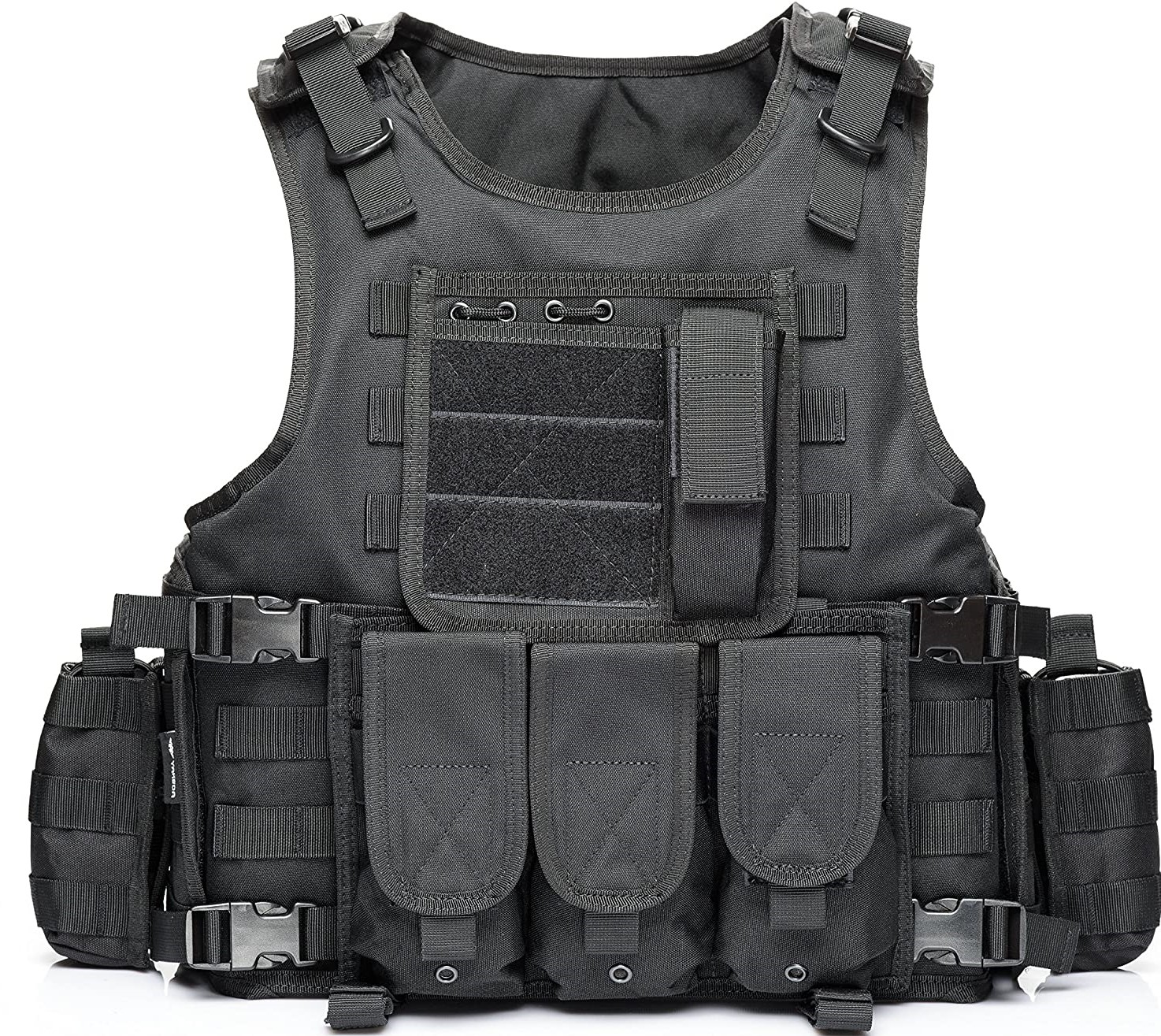 Main Feature: Durability in the vest and straps. 
We love their tagline – tougher vests for tougher adventures. Who does not need an ultra tough vest for action-packed outdoor fun, right? For durable vests, we highly recommend the VirxaVex. 
VirxaVex's durability comes from its material – the 900D high-density nylon that is well-constructed, and has a wear-resisting ability. The last thing you would have to worry about is a vest with torn and broken stitches and straps. 
The lining of the VirxaVex is made from high-quality nylon which makes the vest waterproof and great for bulky loads. The vest is also breathable! 
We also love the detachable pockets of the VirxaVex as it allows you to load up on essentials without making you look disorganized. The pockets also provide easy access for your emergency essentials so you won't waste your time endlessly looking for what you need. 
And speaking of essentials, you won't run out of space for them – all thanks to the VirxaVex' MOLLE system. Even if your pockets are full, you will still find space for flashlights, knives, first aid kits, and small must-haves. 
This vest is ideal not only for camping or hiking – it's also perfect for games like airsoft, paintball, and tactical training.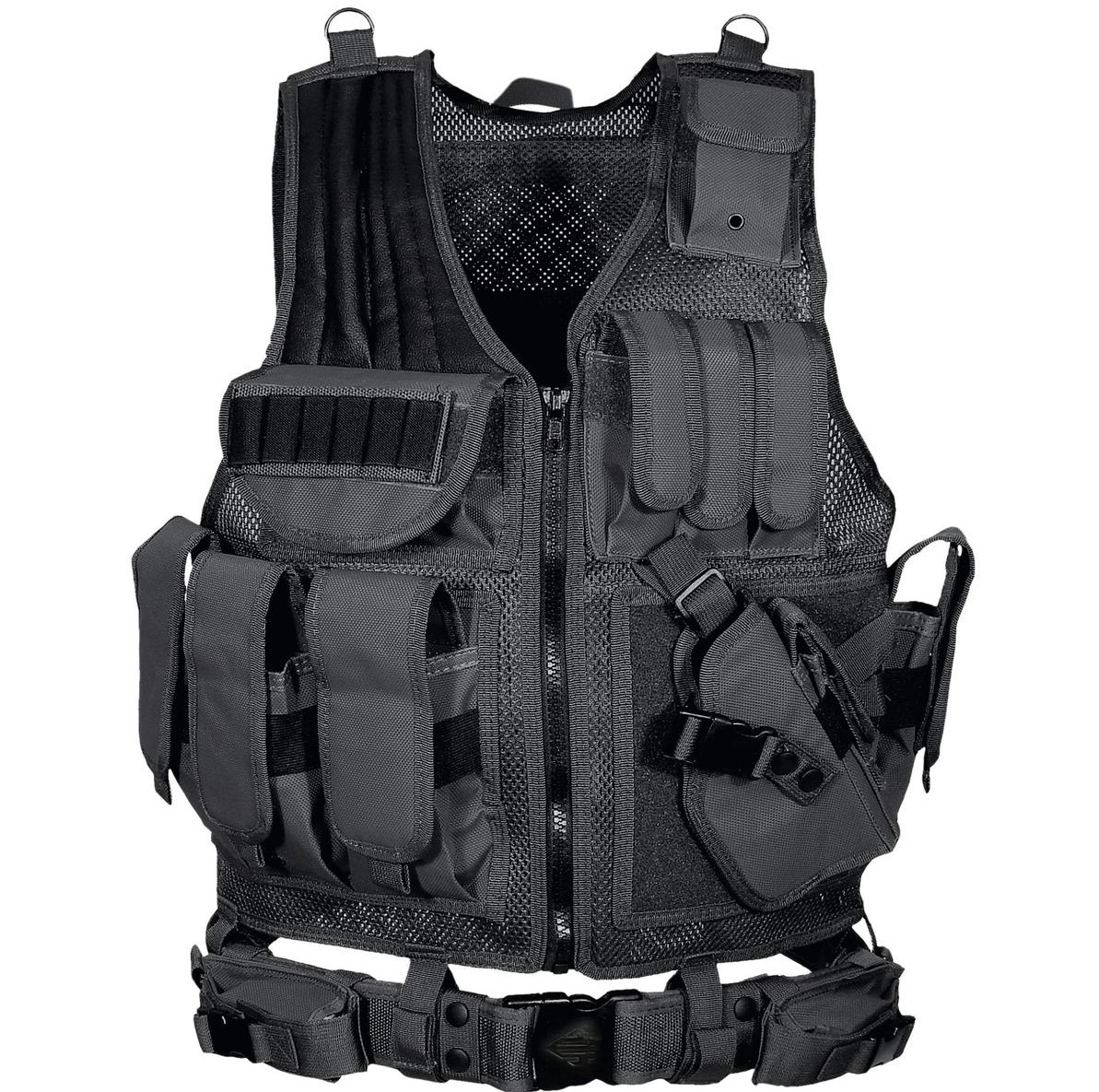 Main Feature: Designed with Multiple Slots and MOLLE System
Are you done with ordinary bags? Are you looking for equipment that will carry all your needs without the hassle and discomfort? Our top pick is the DaizoPro! 
DaizoPro eliminates shoulder and back strain that typically comes from outdoor bags. This tactical vest features 1000D condura fabric – a lightweight yet extremely tough material that makes the vest handle up to 20kgs of essentials. 
Perhaps you are thinking "How can it accommodate up to 20kgs of stuff?" We wondered, too and we got the answer in the MOLLE system feature of the DaizoPro. The impressive MOLLE webbings make it an ideal space for both small and medium-sized essentials like flashlights, matches, lighters, plastic wraps, compass, and whistles. 
We love how DaizoPro makes it easy for you to access all your essentials in one go. The DaizoPro comes with well-distributed slots that can help you keep your items organized and easy to find. 
The DaizoPro is also one-size-fits-all. It can cater to small up to extra large sizes. The tactical vest comes with adjustable straps to make sure you feel comfortable while carrying the vest. The straps are designed to keep the vest tightly secured without making you feel restricted. 
This is a multipurpose vest perfect for everything – camping, trekking, hiking, and hunting. 
Exploring the outdoors is fun and exciting – especially when you know you have everything you need for your protection, safety, and security. Since safety is on the line, you can't just trust any vest. Each vest and plate carrier we feature here has been personally tested, tried, and reviewed to keep you 100% safe and secured, and covered while you're outdoors.