Ultimate Guide to Buying Waterproof Headphones for Swimming and Running: Expert Reviews and Recommendations and 3 Top Picks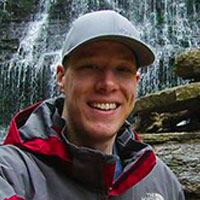 David Jones
Updated: Jun 2nd, 2023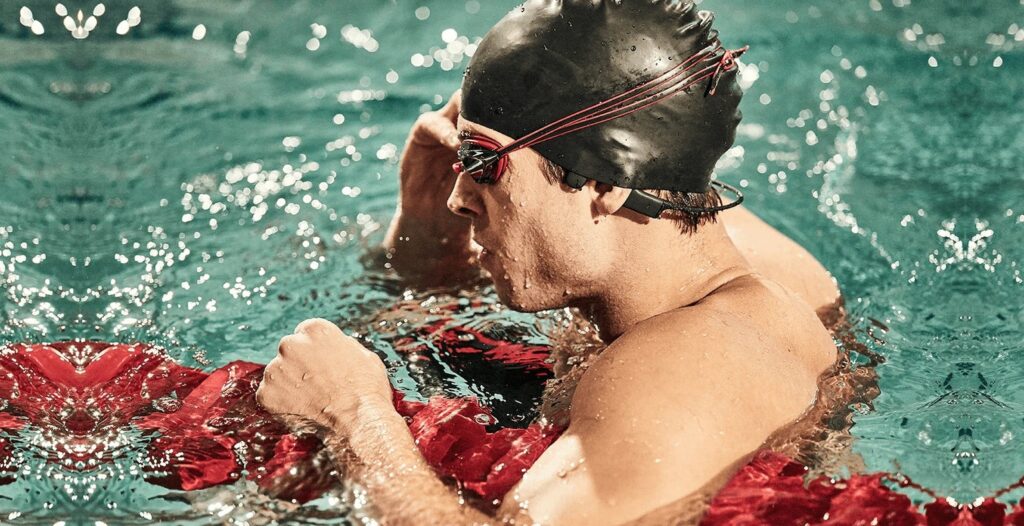 Are you a swimmer looking to enhance your aquatic experience with some tunes? Or maybe a runner seeking a pair of headphones that can withstand sweat and rain? Whatever your needs, waterproof headphones are a game-changer for athletes and music lovers alike.
But with so many options on the market, it can be overwhelming to choose the right pair for your needs. That's why we've gathered a collection of the best waterproof headphones for swimming and running, and put them to the test.
Our team of experts has spent countless hours researching and testing these headphones, evaluating their sound quality, comfort, durability, and waterproofing capabilities. From bone conduction technology to Bluetooth connectivity, we've covered it all.
In this ultimate guide to buying waterproof headphones for swimming and running, we'll share our top picks, expert reviews, and recommendations, so you can make an informed decision when selecting your perfect pair. Whether you're a serious athlete or a casual swimmer, there's a pair of waterproof headphones on this list that's perfect for you. So, let's dive in and find your perfect match!
StormBuds Bone Conduction Headphones are an excellent option for athletes who want to listen to music while swimming or running. The open-ear design with bone conduction technology allows you to enjoy your music in the water or on land, without blocking out your surroundings. The IPX8 waterproof rating makes it suitable for use in the water and can be submerged up to two meters deep for up to three hours.
With 32GB of built-in memory, you can store up to 8,000 songs, eliminating the need to carry a separate device. The Bluetooth 5.3 chip allows for a stable and reliable connection, while the built-in mic allows you to take calls or activate voice assistants like Siri.
The headphones are lightweight, weighing only 0.97oz, and the wraparound frame keeps them in place during intense training sessions. Additionally, the headphones come with two pairs of earplugs for swimming and a charging cable.
Overall, the StormBuds Bone Conduction Headphones offer a comfortable and convenient way to enjoy music during any type of workout, without sacrificing safety or sound quality.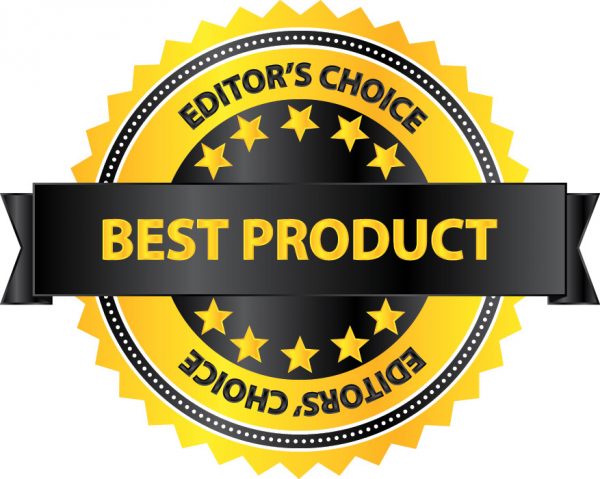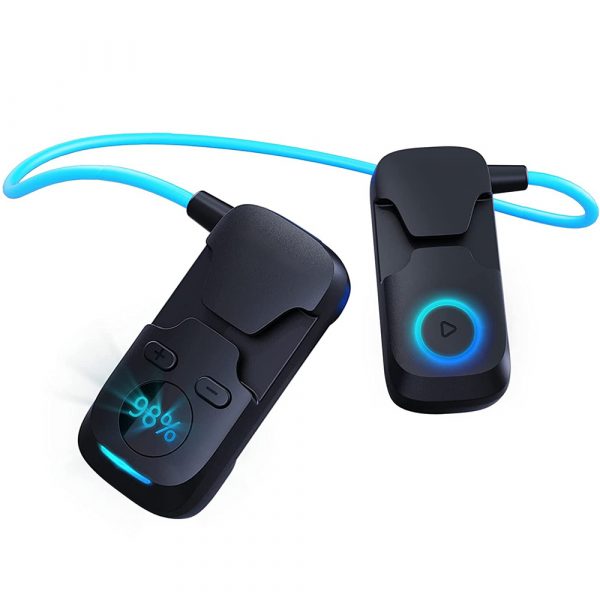 If you're looking for a pair of headphones that can take your swimming experience to the next level, look no further than the AquaGroove Waterproof Swimming Headphones. These headphones are perfect for swimmers who want to enjoy music without having to worry about their earbuds falling out or getting water damage.
The AquaGroove headphones are designed with bone conduction audio transmission, which means you can enjoy amazingly clear sound in the water without the use of earbuds. With an IPX8 waterproof rating, these headphones can withstand total submersion in up to 12 ft (3 m) of water, making them suitable for swimming, surfing, diving, and skiing.
The headphones have a 32GB memory, which means you can download approximately 10,000 songs in MP3, FLAC, WAV, APE, AAC, or WMA format. The clip design allows for a comfortable and streamlined fit, and they can be fixed to your swimming goggles strap or cheekbones, ensuring a more stable wearing experience than ordinary headphones.
Whether you're a professional athlete or just looking to improve your swimming experience, the AquaGroove Waterproof Swimming Headphones are the perfect choice for you. So why not dive into the water and enjoy your favorite music at the same time?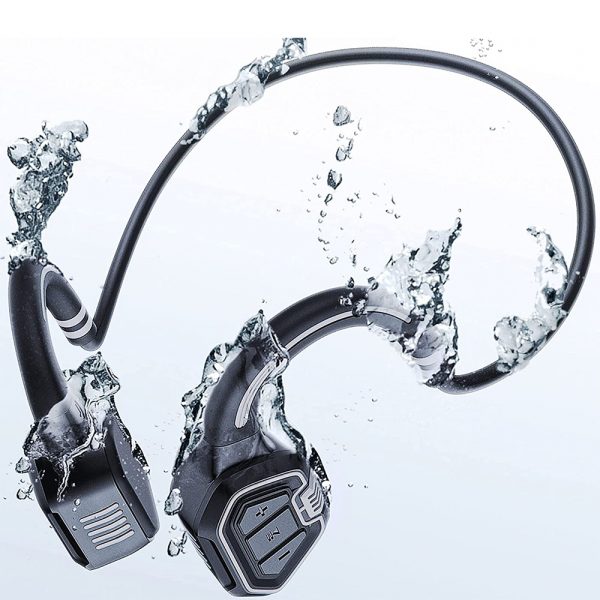 The HydroBeats Waterproof Swimming Headphones are perfect for athletes who want to take their music with them on their swim or run. With its bone conduction technology, the headphones deliver amazing sound quality without obstructing the ear canal, allowing for greater awareness of the surrounding environment.
The 16GB memory and MP3 player function lets you store up to 5,000 songs, while the Bluetooth 5.1 connectivity offers a powerful, faster, and more stable connection. The IPX8 waterproof rating ensures that the headphones can withstand total submersion in up to 20 meters of water, making them perfect for swimming and snorkeling.
The HydroBeats headphones come with two magnetic charging cables and two pairs of earplugs, one pair for swimming and another for immersive sound quality. The built-in microphone allows for hands-free calls and voice assistant activation.
The lightweight and ergonomic design of the headphones makes them comfortable to wear for long periods, while the corded earplugs ensure that they don't get lost during your swim. With its sleek design and superior sound quality, the HydroBeats Waterproof Swimming Headphones are a must-have for any athlete who loves music and the water.
In conclusion, finding the perfect pair of waterproof headphones for swimming can be a challenge, but it's essential for those who want to enjoy their music while engaging in water activities. We've reviewed three top picks in this roundup: AquaGroove, HydroBeats, and StormBuds.
The AquaGroove stands out with its bone conduction technology and clip design for a secure fit. HydroBeats offers a 16GB memory and open-ear design for a comfortable listening experience. StormBuds impress with Bluetooth 5.3 and built-in 32GB memory for convenient use.
Regardless of your preference, each of these headphones provides unique features and benefits to meet the needs of swimmers and runners. Whether you're training for a triathlon, diving into the pool for a quick swim, or simply looking for a way to keep your music close during water activities, one of these waterproof headphones is sure to fit your needs. With the information provided in this guide, you can make an informed decision and find the perfect pair of headphones for your water-based lifestyle.