3 Best Wood Burning Kit to Buy to Unlock Your Next Level Art for 2022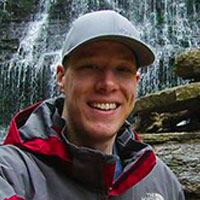 David Jones, Contributor
Updated: Jan 3rd, 2022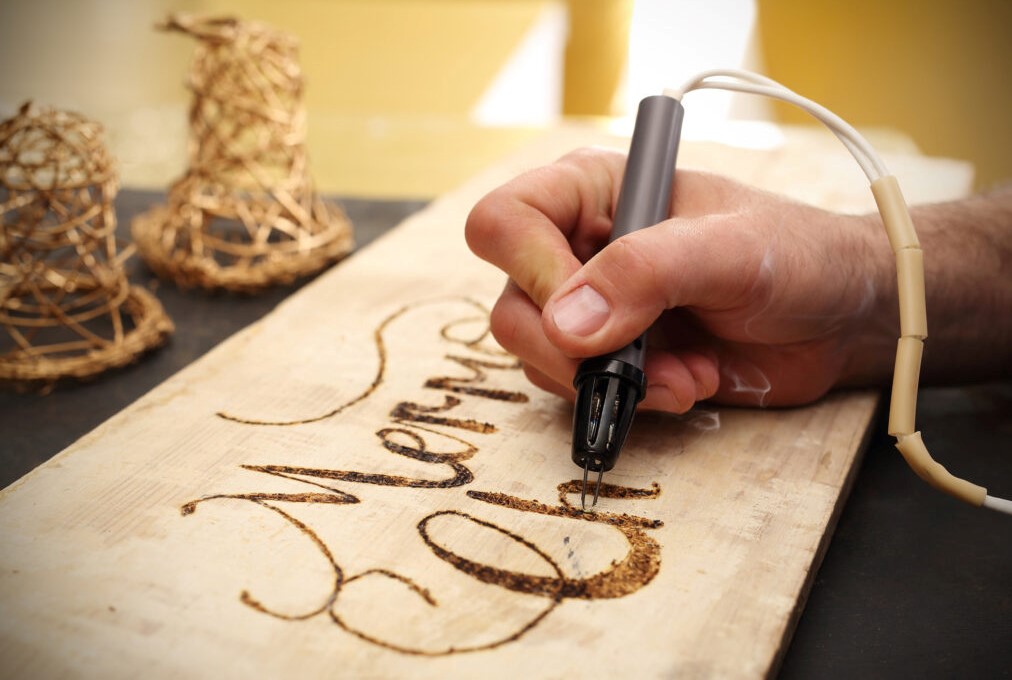 Exploring a new medium for your arts? Well, you've probably heard of wood-burning kits becoming a massive trend among arts & crafts enthusiasts online. Also known as pyrography, this art form is a not-so-easy skill set to learn, especially if you don't have the right tools to help you throughout the steep learning curve. So to make wood burning more fun and less hassle, we've handpicked our top 3 Best Wood Burning Kits to spare you the trouble of finding what equipment is the right fit for you. We've tested and reviewed each item to give you the valuable insights you need before purchasing.
Read along.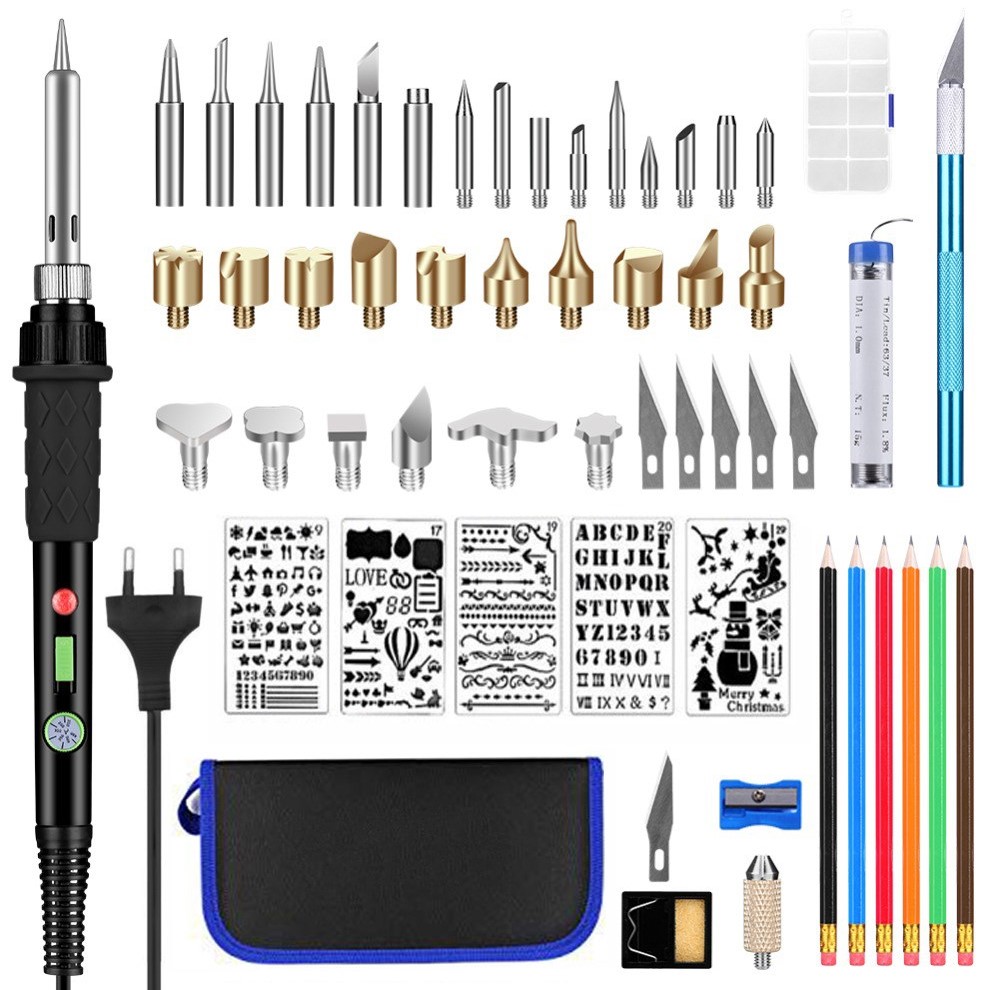 Here's a wood-burning kit that either a beginner or a long-time enthusiast will 100% appreciate. The KaYo Designs Wood Burning Kit comes with all the essential wood-burning tips you need to execute different styles. It's perfect for all types of wood and features quick heating and adjustable temperature that goes between 200°C to 450°C. So, whether your medium is to craft designs on wood, leather, card, or even kraft paper, the KaYo Designs wood-burning kit can help you turn your inspiration into reality in an instant.
But that's not all. The KaYo Designs pyrography pen comes with a converter head that separates the wood-burning function from soldering. Think of it as a double-safety feature that you need to attach to the device for the wood-burning function to work. This configuration makes it easy for you to handle the device between different temperatures and achieve excellent results.
All in all, the KaYo Designs wood-burning kit is one of the easiest systems to use. It doesn't matter whether you're a beginner or an expert as its wide application makes it easy to follow regardless of the style or technique you're going for.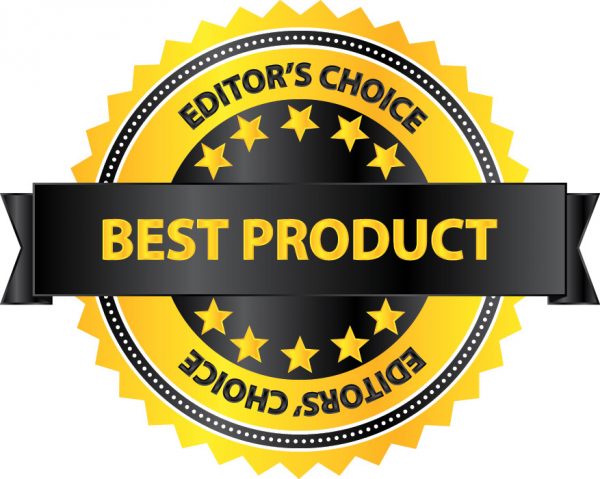 Looking for a wood-burning kit that can give you a full-scale experience? Then, look no further than the OmePens. This set comes with 82-pieces of different shapes of embossing tips, colored pens, and a burning head to enable you to create fine pieces using different techniques and styles. With OmePens, you can really get your artistic imagination flowing—thanks to its built-in adjustments and fast-heating features that can make a massive difference in creating your arts.
The pyrography pens are even designed with standardized safety so that you can hold them with great ease and security. Yes, even kids will find it easy to navigate the device and create designs of their own. You will also love the temperature control dial at the center of the device, which is extremely handy in changing temperature mid-way and achieving better control.
Of course, the OmePens wood-burning kit is also multipurpose. It can be used for soldering, electrical welding, and even formwork cutting. It's a complete package, including a high-quality zippered purse to store the device's parts.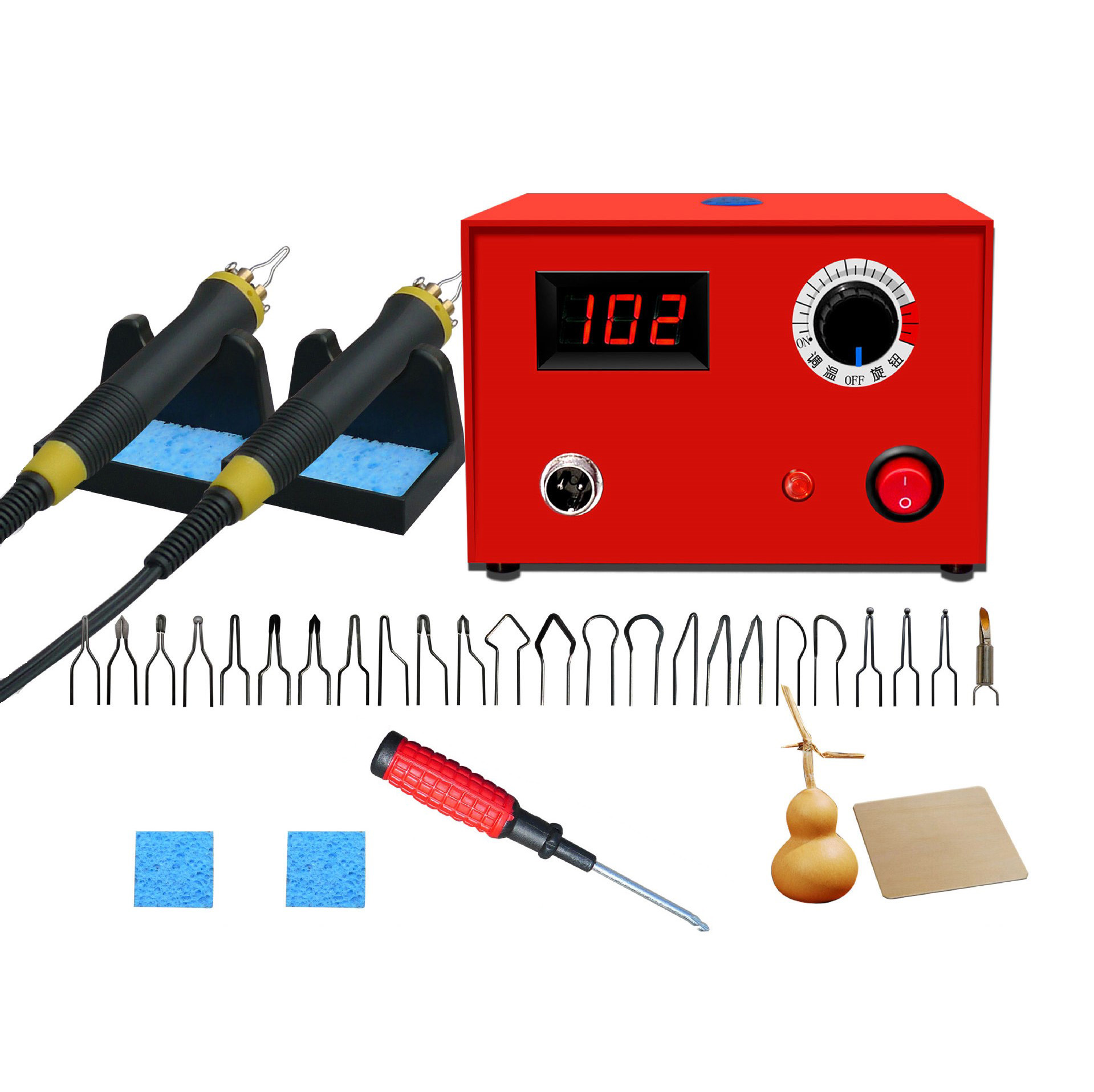 For the best all-around wood-burning kit, there's nothing better to recommend than the DestArts pyrography machine set. With 23 different varieties of pen nibs, pyrography pens, and a 50W pyrography machine, this wood-burning kit is the complete set you need to create breathtaking wood arts regardless of whether you're an expert or a beginner. And out of all the products we've tested, the DestArts has some of the best features to look forward to.
First on the list is its precise adjustment and control. This device comes easy to read, easy to follow control with voltage display that goes between 0 to 800ºC (1,472°F). And since this device comes with a standalone 50W machine, it's easier to blend temperature and achieve different art styles than standard pyrography sets.
Of course, the professional brushes, nibs, and tips are to die for, especially if you're someone who's struggling to control your pens during the wood-burning process. The DestArts' brushes are specifically designed to be light and compact to make it easy for you to describe details with excellent precision. It also comes with a non-slip sheath to prevent the pen from slipping.
And lastly, the DestArts wood-burning machine is designed with excellent heat dissipation to ensure stable operation even if you're working under high temperatures. So regardless of what style you're going for or what wood design you fancy, the DestArts will help you achieve the best results.
Wood burning is a beautiful art form to explore, but to be successful with it, you must have the best equipment to turn your inspiration into reality. In choosing the best tool, you only have to remember 3 important factors: safety, quality pens, and temperature adjustments. Safety features are essential, especially since you're working with high heat temperatures. Next is the quality of pens available to ensure you get the most value out of your purchase. It's best to go with sets than individual purchases so that you have enough options. And lastly, temperature adjustments. Well, this factor goes hand in hand with safety, but choosing a device with accessible temperature control can make a massive difference. This feature allows you to not only control but also blend the temperature according to the design and style you're trying to achieve. Nonetheless, the products we highlighted in this review are guaranteed to have these 3 essential factors that you need to be mindful of when choosing the perfect wood-burning kit.