The 4 Best Beach Tents You Need For Summer 2022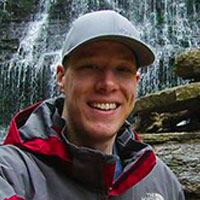 David Jones, Contributor
Updated: Apr 8th, 2022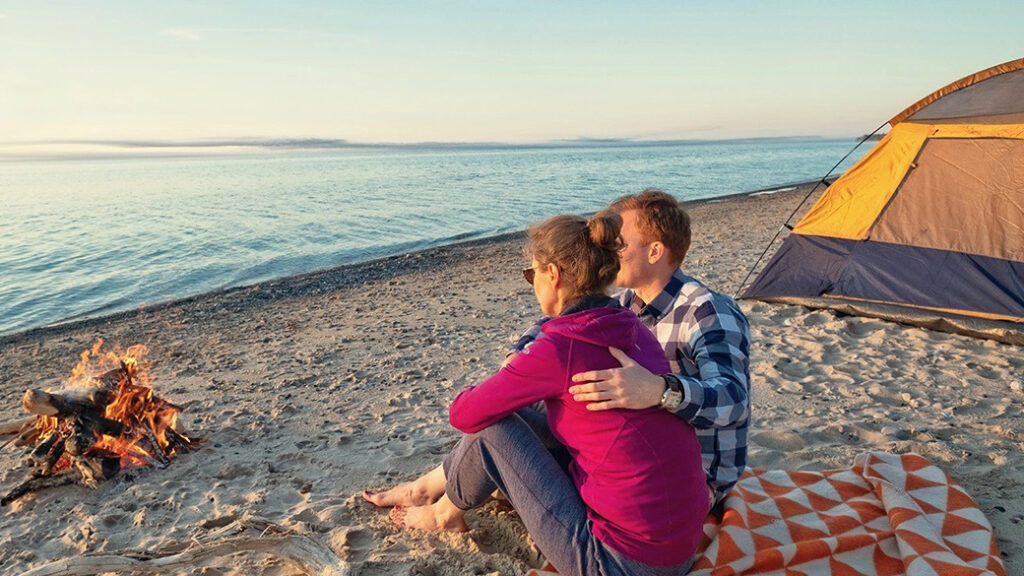 Summer is almost here, and you are probably already itching to get your family or friends gathered up for a beach getaway. But are you beach-ready without a beach tent that will keep you shaded and protected from the sun's harsh UV rays? 
The last thing you want is to spend more time on the road than at the beach. Here are four of the best beach tents to take along with you on fun days under the sun by the sea this summer 2022. 
We feature a variety of easy-to-set-up sunshade canopies with stable four-base support to withstand strong winds and UPF50+ sun protection fabrics. They're all lightweight and come with a carry bag, making them convenient to bring on beach days. 
Without further adieu!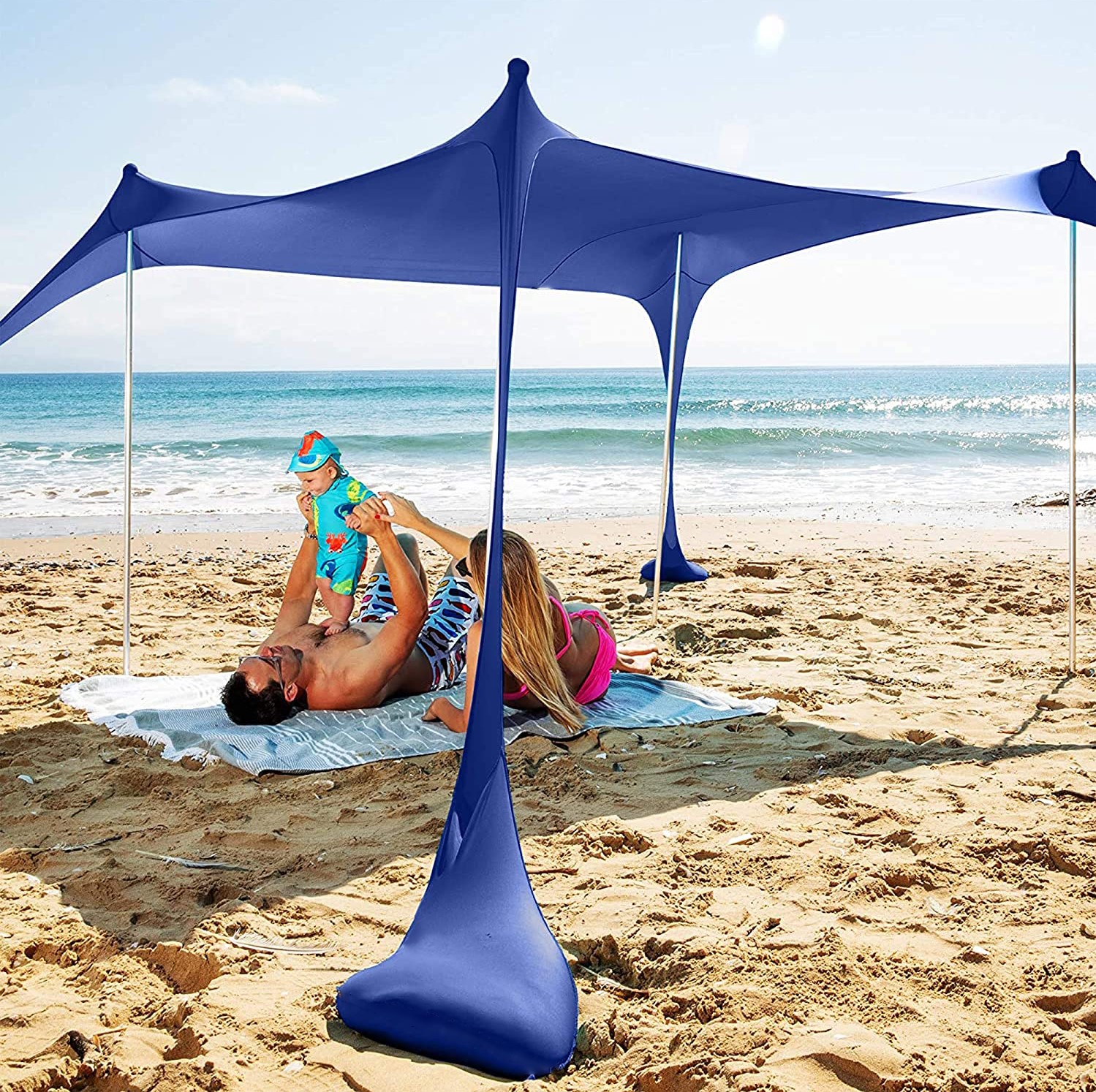 This uniquely designed beach tent has four sandbags to be filled at the beach and aluminum poles for an excellent and sturdy windproof stance. You won't need to bring weighted objects. And if the winds are too strong, all you'll need to do is fill the sandbags some more and bury them deeper. 
The ACQUA 10x10ft Portable Beach Tent features a combination of Lycra fabric for durability, elasticity, and breathability and high-density Oxford cloth for water resistance and sun protection. Together with its open-air design, the cool summer breeze will flow freely in and out while providing UPF50 + sun coverage. 
It's spacious enough to fit up to 8 people, making it ideal for large groups to have fun in the sun without the dreaded sunburn!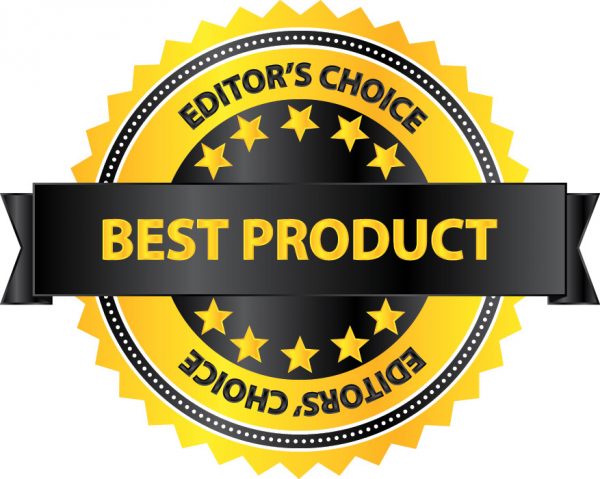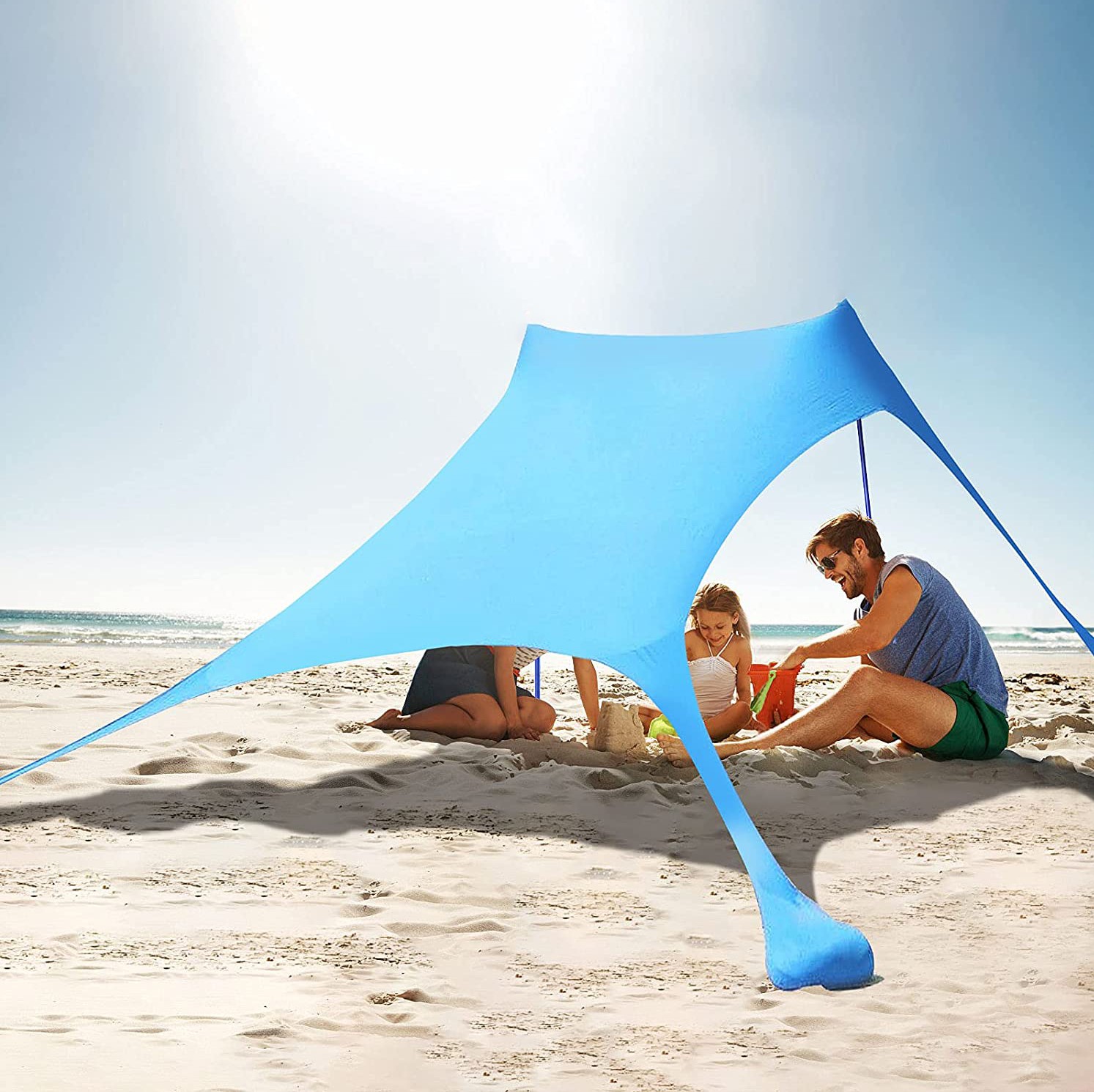 If you like the sandbag anchor design but want something smaller, this is it. The Suntek beach tent is approximately 7ft x 7ft in size that features four sandbags to hold it in place. It only comes with two aluminum poles but is sturdy enough to withstand winds and showers.  
A unique feature of this beach tent is that you can adjust the size and shape by moving the aluminum poles, depending on the time of day and position of the sun. It will also provide excellent ventilation with SPF 50+ protection. 
It's an ideal choice for two beach lovers or if you need a compact tent for quick, frequent trips to the beach.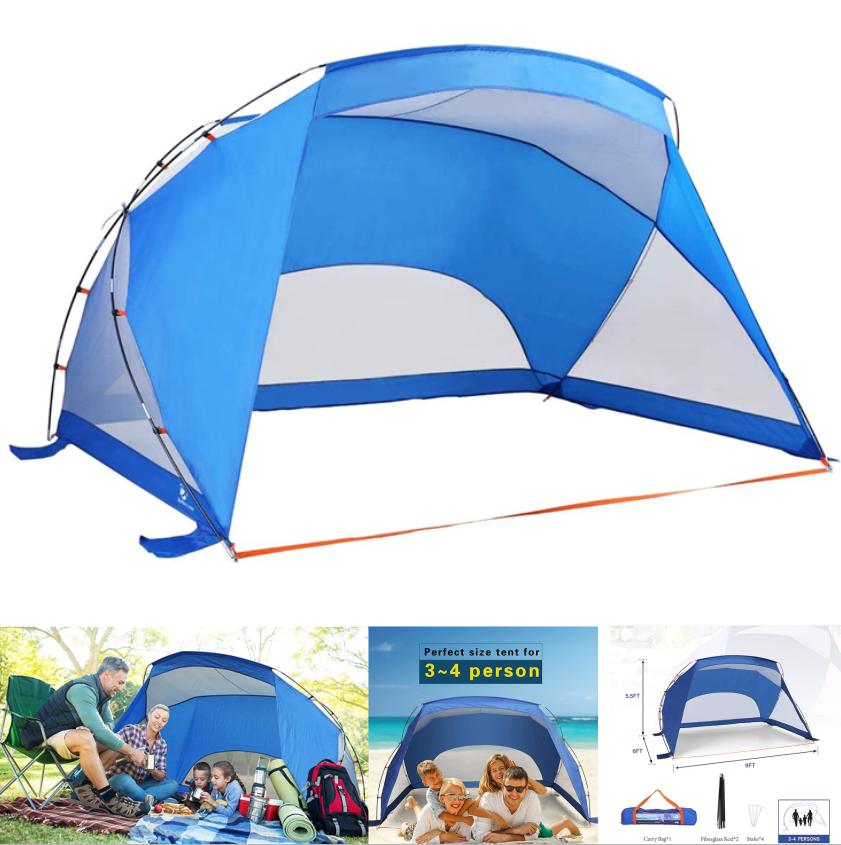 This budget-friendly sun shade tent checks all the essential features you'd want in a beach tent, such as UV protection, portability, and easy assembly. It's lightweight and compact but spacious enough to fit 3-4 people. 
It uses high-grade polyester fabric with UPF 50+ protection, has three large mesh windows for ventilation, and a shock-corded fiberglass pole frame to keep it stable. To put it together, you'll simply need to insert the rods into the sleeves and secure them to the ground.  
It comes with a carry bag to make it convenient to take around and keep in your trunk or at home.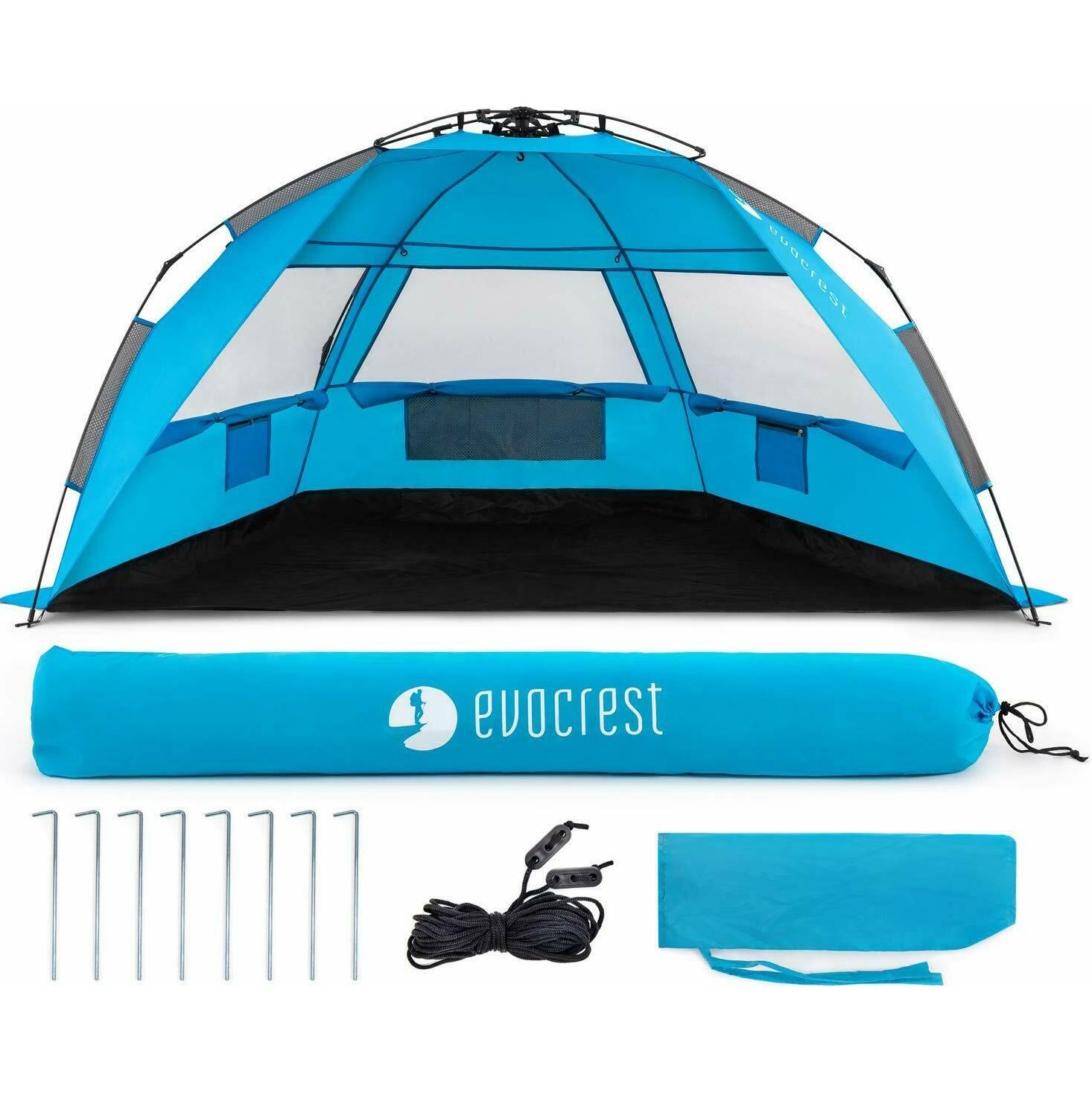 Here's a great option with an even quicker setup mechanism, more coverage, and privacy. Its poles are preassembled, so all you'll have to do is straighten them, lift the strings, and pull them sideways to have your beach tent ready. 
You won't have to worry about staying under the sun for too long because of its cove shape. It's constructed from durable190T polyester material with PU 1500 waterproofing and UPF 50 sun protection. Its floor is also made with 150D waterproof material to ensure water and moisture don't affect you when resting inside the tent.
Three large windows around the tent provide enough ventilation, and three big pockets inside will store all of your beach essentials and valuables while you indulge in a day at the beach. 
A beach tent must be easy to set up and lightweight with stable four-base support to withstand strong winds by the beach. The ACQUA 10x10ft Portable Beach Tent has all of these features, making it the best one for summer 2022. 
The best thing about these beach tents is that they're versatile enough to be used for almost all outdoor activities, all year round. Whether it's for a day at the beach, picnic in your backyard, your kids' soccer games, or camping by the lake, they will take away your worries about the harmful effects of staying under the sun for long hours.