Top 4 Best Beach Umbrella To Buy For Instant Protection From The Sun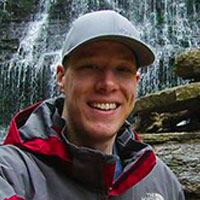 David Jones, Contributor
Updated: Feb 8th, 2022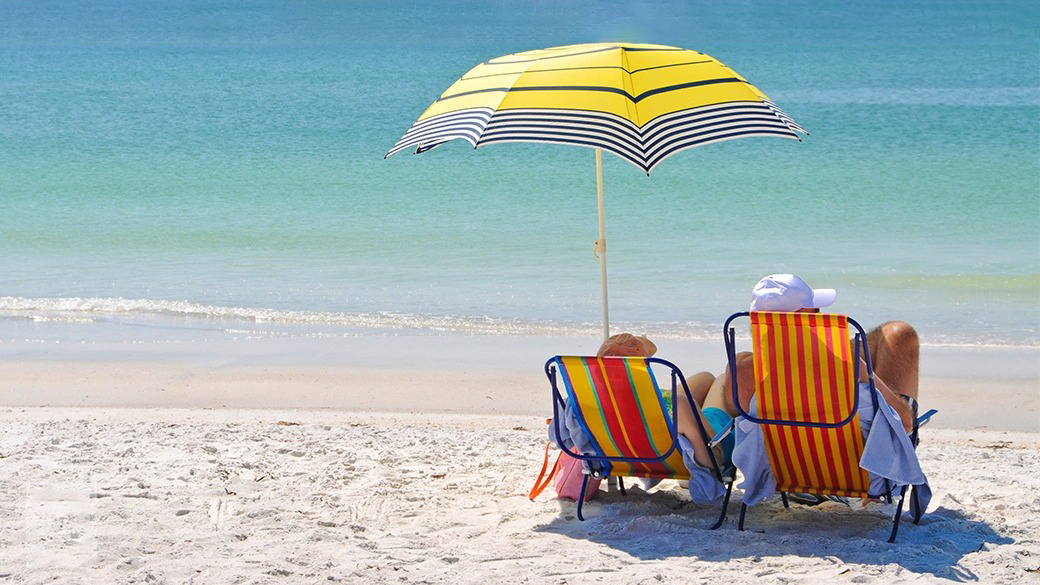 Beach days are all about having the best summer outside. May it be with a nice cold beer on the side and enjoying the landscape or playing some of the most fun beach games with your friends. However, beach days won't be as fulfilling and relaxing if you overheat under the sun. 
Packing a good beach umbrella can prevent too much sun exposure and allow you to make the most out of your summer beach trips. By design, they offer a pleasant and comfortable shade, but not all beach umbrellas are made to stay put.
When picking out one for all your upcoming beach getaways, you want a beach umbrella that's not only sturdy to withstand the gust of wind but also easy to carry and easy to set up — so that you'll never have to stress over it once you step your foot into the sand. 
So to help you find the perfect beach umbrella that fits your needs, our team tested over 30 products on the market to determine which ones are the best of the best. Below are our Top 4 Picks for Best Beach Umbrellas to buy to make all your beach trips convenient and relaxing.
Read along.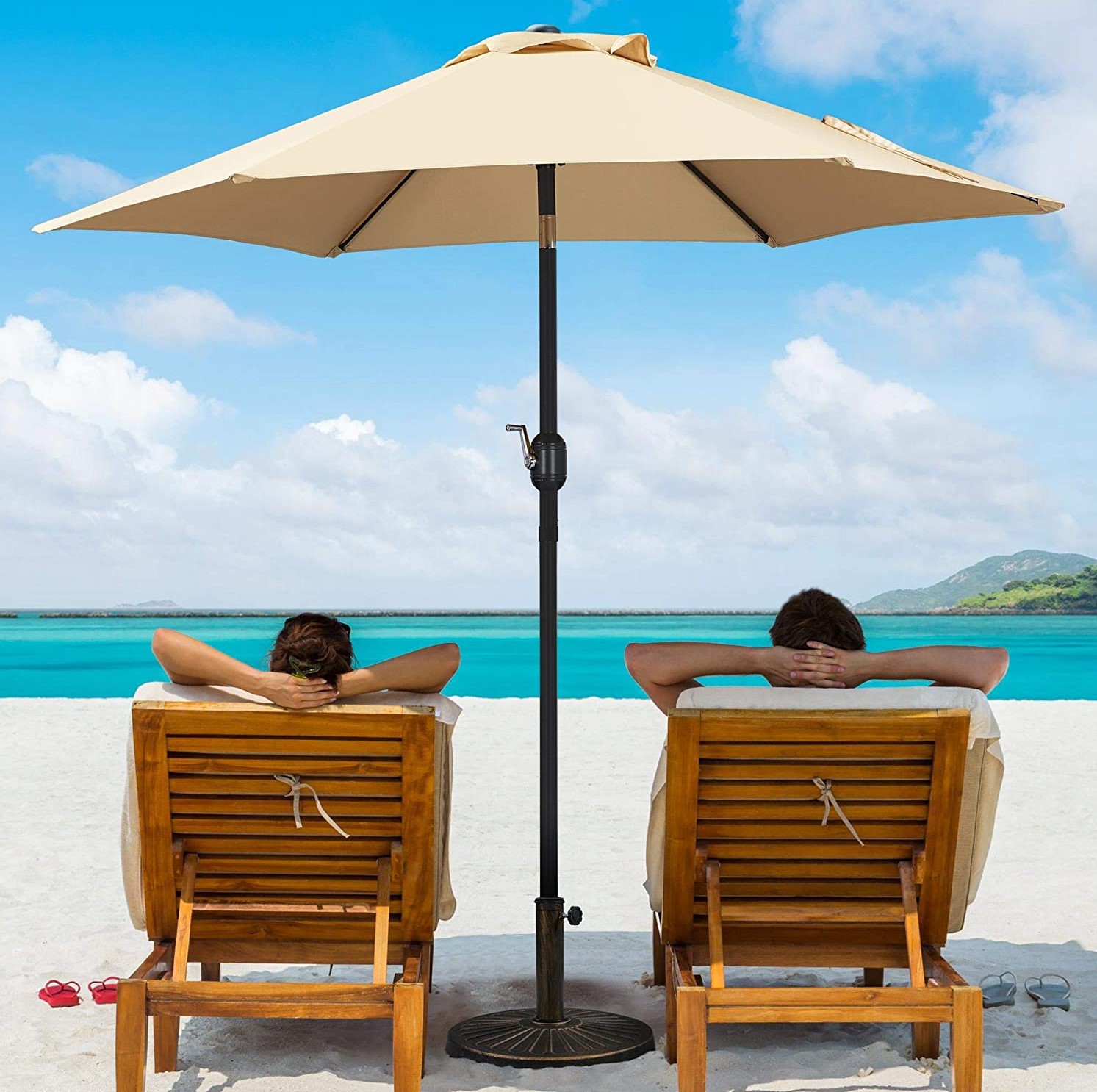 The SunHue is our #1 pick because it covers everything you expect from a top-quality beach umbrella. If you look closely into its overall build, the SunHue features a solid joint of iron and aluminum that creates the sturdiest structure. And with 8 metal bars stretching throughout the polyester canopy and a ventilation window at the center, the airflow and stability are well-controlled. 
With such extensive detail over the umbrella's durability, you're assured that no matter how hard the wind blows in your location, it'll stay firm and in position — not to mention the water-resistant and non-fading coating that even makes everything worth it!
And as per our test, the SunHue, indeed, withstand the gust of wind. The high-quality materials keep the umbrella sturdy throughout the day, and we never have to re-adjust it once it's installed. It's not flimsy like those low-quality umbrellas you've seen, and it's 100% heavy-duty, making it a reliable shelter for sudden rains at the beach.
Of course, that's not the only advantage SunHue brings to you. Like most beach umbrellas that alleviate user experience, this one supports a crank feature that allows you to adjust the height or tilt the umbrella to create better shading. Plus, it offers 98% UV protection, which is essential to lessen the dangers of sun exposure even if you're wearing sunscreen or sun-protective clothing.
And lastly, with its 11FT size, it's wide enough to provide generous space and coverage for 6 to 8 people to sit comfortably. Once the day at the beach is done, the SunHue folds smoothly and can be secured using its sewn-in canopy straps. 
Overall, the SunHue delivers a well-built, well-designed beach umbrella that's perfect for all seasons and locations. Yes, you can even use this as a permanent replacement for your patio or garden umbrellas for a better experience.
Coverage Size: 11FT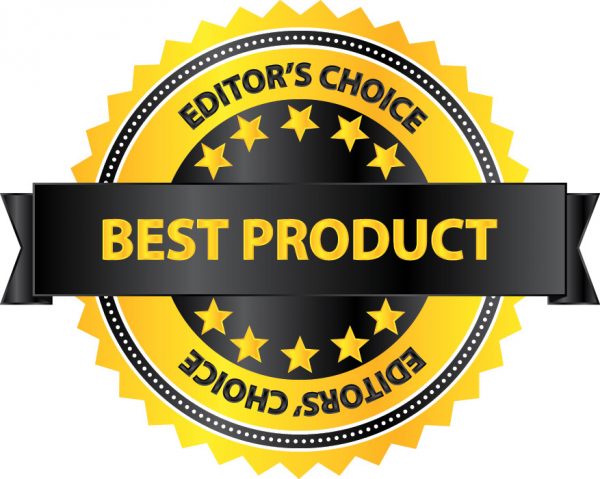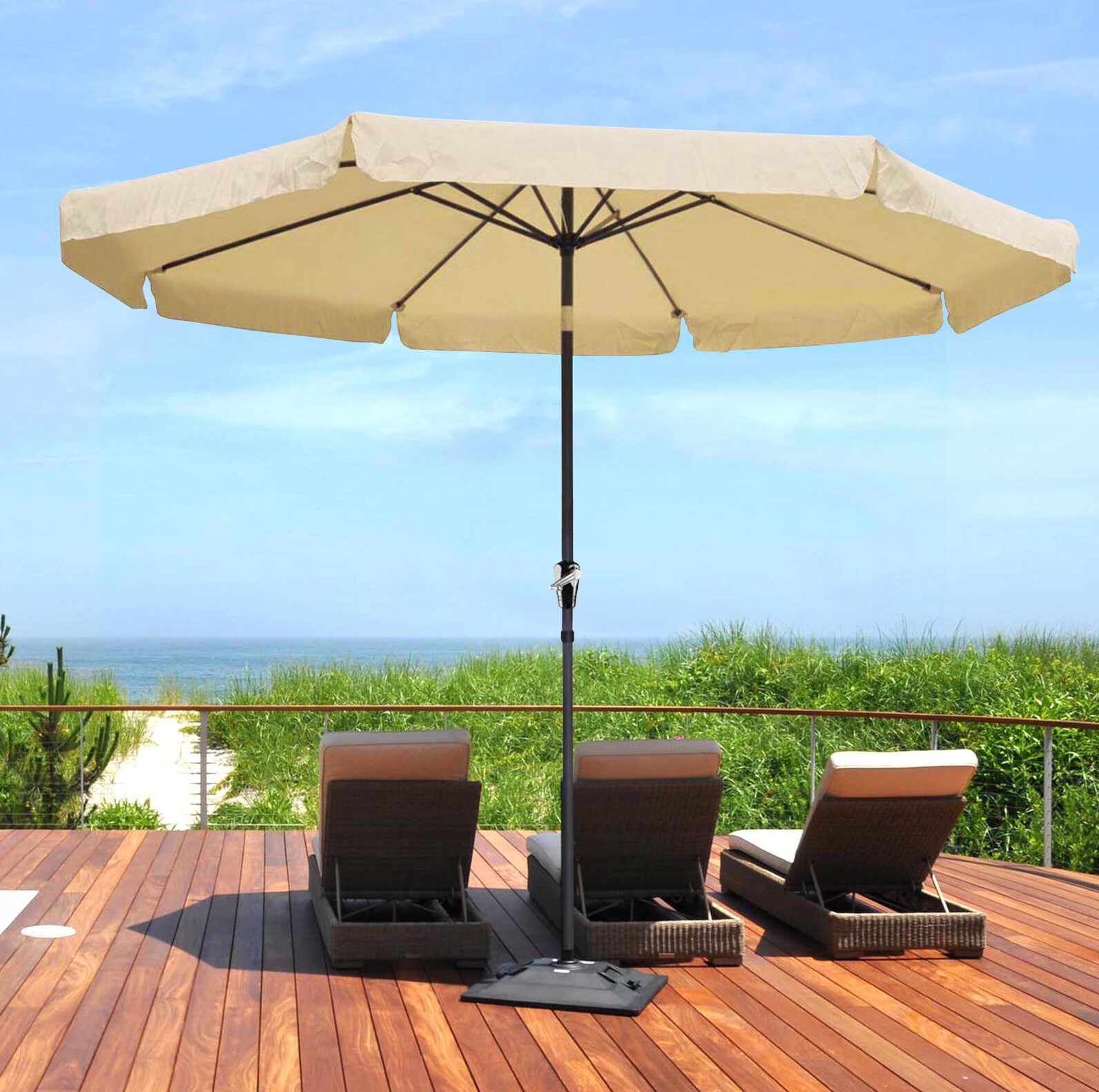 Price, Quality, and Design — these are the 3 best factors that will make you fall in love with the PROLEEN-SHADES beach umbrella. How? Let's start with its durability. 
The PROLEEN-SHADES features a robust construction of a high-quality pole and weatherproof canopy that's supported with 8 metal ribs to ensure it stays firm throughout the day. On the other hand, the canopy is made of 180g/sqm of a polyester layer that's UV30+ protective, fade-resistant, and water-repelling. Altogether, the PROLEEN-SHADES deliver the perfect shade that can withstand the elements and guarantee a satisfying and fulfilling beach experience.
Now, for its design, the PROLEEN-SHADES sport a tilt and crank function that allows you to adjust the umbrella conveniently. You can achieve your desired shading by adjusting the umbrella's angle with just one press of a button. Or you can use the hand crank to lower or raise the umbrella according to your preferred height. 
And what's even more impressive is that you can take advantage of all these fantastic features at a much better price than most beach umbrellas on the market. It's durable, sturdy, and delivers the best shade at the right price.
Coverage Size: 10FT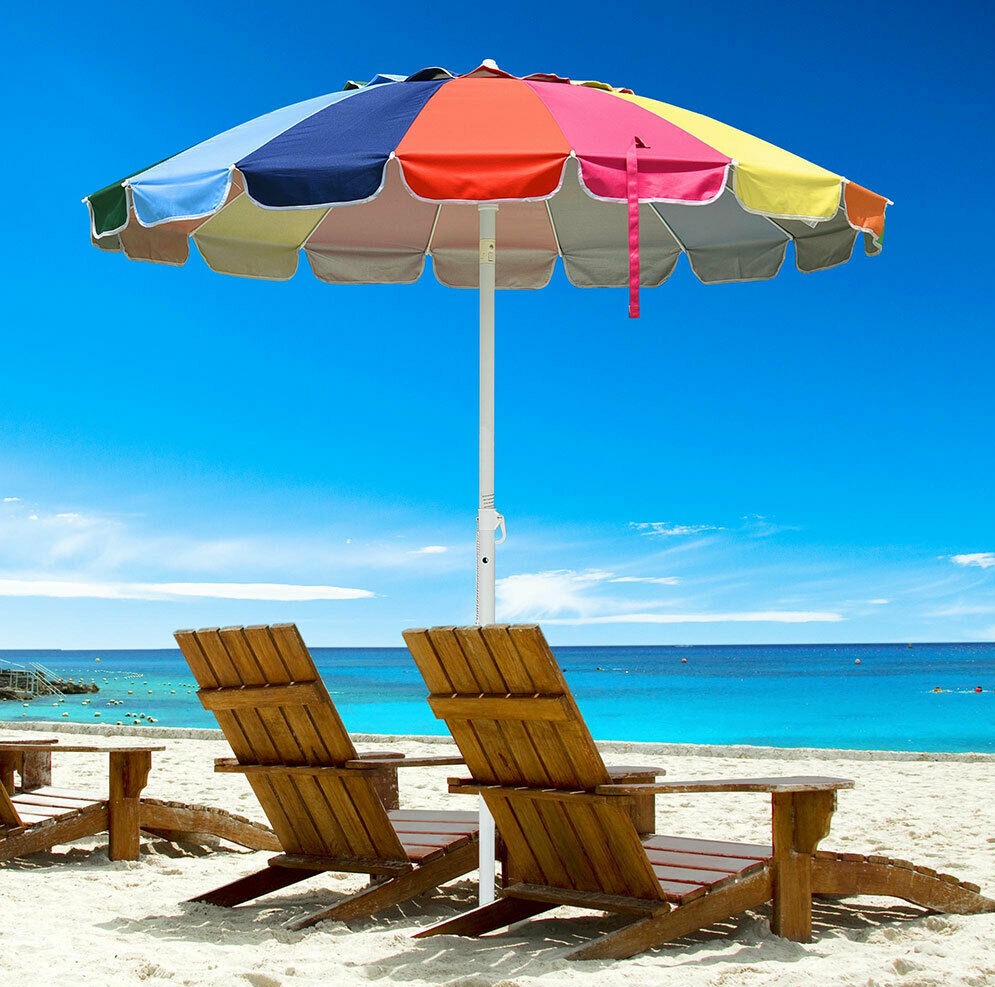 If the aesthetic factor fills your beach satisfaction, then the ERTE-Rella is the perfect beach umbrella for you. This one features a rainbow design that injects a little extra style into your beach excursions. But the ERTE-Rella isn't just "made pretty," it also provides a stable and durable performance that shocked everyone in our team of beachgoers.
By design, the ERTE-Rella comes with 18 fiberglass ribs support and a metal pole that provides you with maximum support. Aside from that, it also has a sand anchor with an auger tip, which, if properly installed, delivers extra sturdiness to the beach umbrella. And for the many beach days that we've used this umbrella, it indeed held its stand — windy or not.
The ERTE-Rella's canopy is also something to look forward to. The canopy comes in a 140 g/sqm polyester with a silver coating that helps maintain the umbrella's color longer and delivers Level 5 UV protection. Its colorfastness is up to the European Standard Level 4, which tells you that its beautiful and colorful aesthetic will last for more beach days to come.
And if still, the ERTE-Rella aesthetic and sturdy structure can't convince you that it's the perfect beach umbrella for all your trips, its convenient operation and easy tilt function may do so — which only requires you to press one button. It requires no cranking or traditional pushing to open, close, tilt, and adjust. And once the beach day is done, you can simply fold the umbrella to fit in the included storage bag for convenience.
Coverage Size: 12FT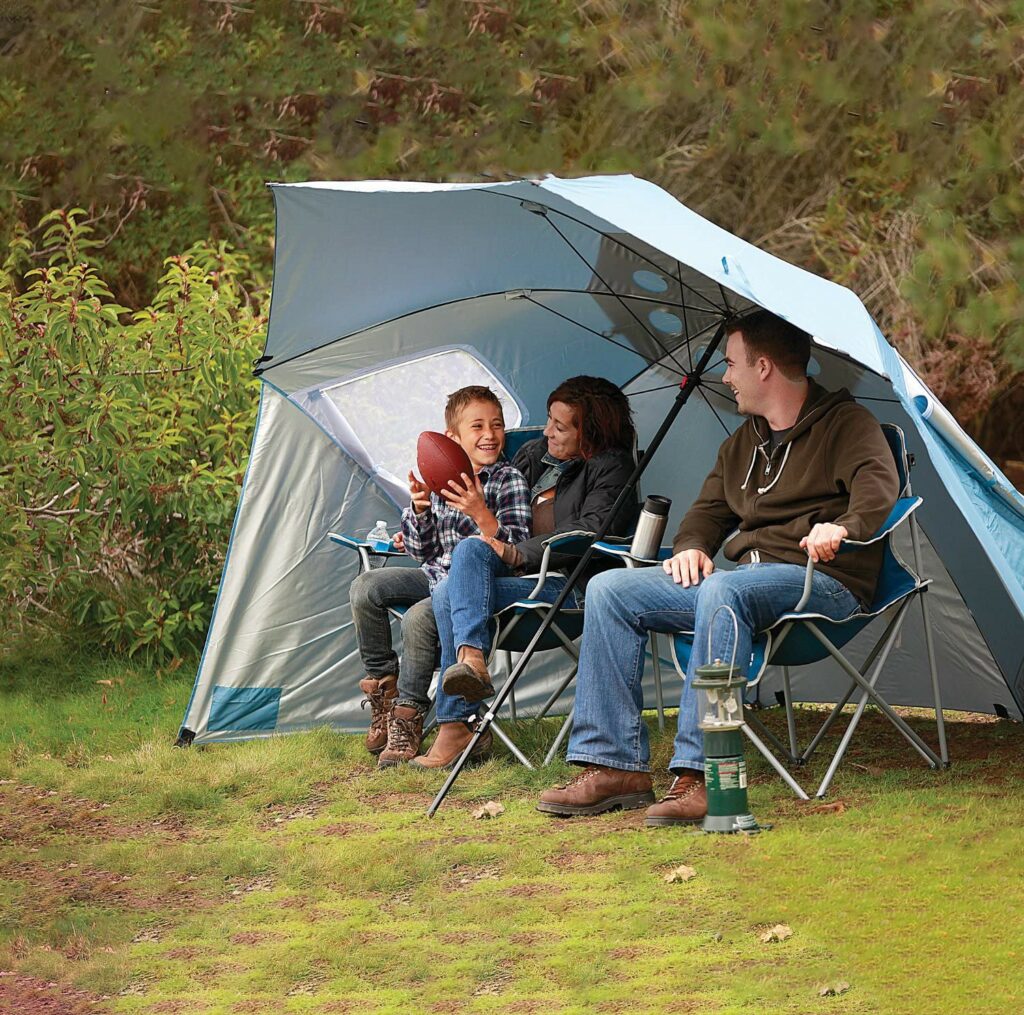 When picking out beach umbrellas: durability is key. And this Shadessence Beach Umbrella is never short of high-quality materials to ensure it'll keep you protected from the sun regardless of how much the wind blows. The Shadessence comes with 4.5mm steel ribs and 5mm steel stretcher support that works to deliver maximum durability and sturdiness. It also features a telescoping pole with a metal tip locked by a steel screw to withstand strong winds and contribute to the ease of use. 
On the other hand, its canopy gives you a complete UPF 50+ that blocks over 99.5% UVA and UVB rays and weather protection that's water-resistant to withstand all conditions. Further, it's made of the best 210D Polyester with side flaps, so you know it can provide that perfect shade regardless of whether it's for the beach, sports watching, or a regular day at the park.
What sets the Shadessence as an on-the-go beach umbrella is its easy setup. You can stick it straight to the sand or attach it to a stand, and the umbrella will do just fine. Plus, it has tip pockets that you can fill with heavy objects or sand and heavy-duty ground stakes for extra wind security.
Overall, the Shadessence comes with all the right features to guarantee you'll have a beach umbrella that will stay pitched throughout the day.
Coverage Size: 8FT
A beach umbrella can not only protect you from the unrelenting sun but also guarantee a satisfying beach experience. But for that to happen, you want a beach umbrella that's fit for the job — not those flimsy, low-quality ones that could not even stand a slight breeze. So in buying a beach umbrella, here are a few recommendations to consider:
Durability is Key
You want your beach umbrella to withstand the elements. That said, choose a beach umbrella that's made of high-quality materials like fiberglass rods or metal-base poles to ensure it provides maximum sturdiness once pitched. Add-on supports like heavy-duty ground stakes, tip pockets, or sand anchors, as seen in the ERTE-Rella and SunHue, can really create a solid, sturdy foundation for your beach umbrella to stay put throughout the day.
Size Matters
The size of the beach umbrella can tell how much coverage it can provide at the beach. Of course, you don't want something that only covers half of your body. Hence, choose a beach umbrella that fits your desired coverage. Bigger Size. Wider Coverage.
Canopy Material
To achieve that perfect shade, your beach umbrella should not only be wide enough but also supports UV protection, non-fading, and water-repellent. Beach umbrellas with a 210D polyester layer or nylon are better options than low-end fabrics.
Conclusion
The products we highlighted in this review have passed all our criteria for testing. They've delivered the best support and protection than most products on the market today. We guarantee that they'll work to your satisfaction. Get one for yourself now and take advantage of the special offers on our site!