4 Best Camping Stove for Backpackers this 2022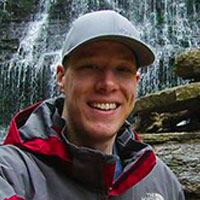 David Jones, Contributor
Updated: Mar 8th, 2022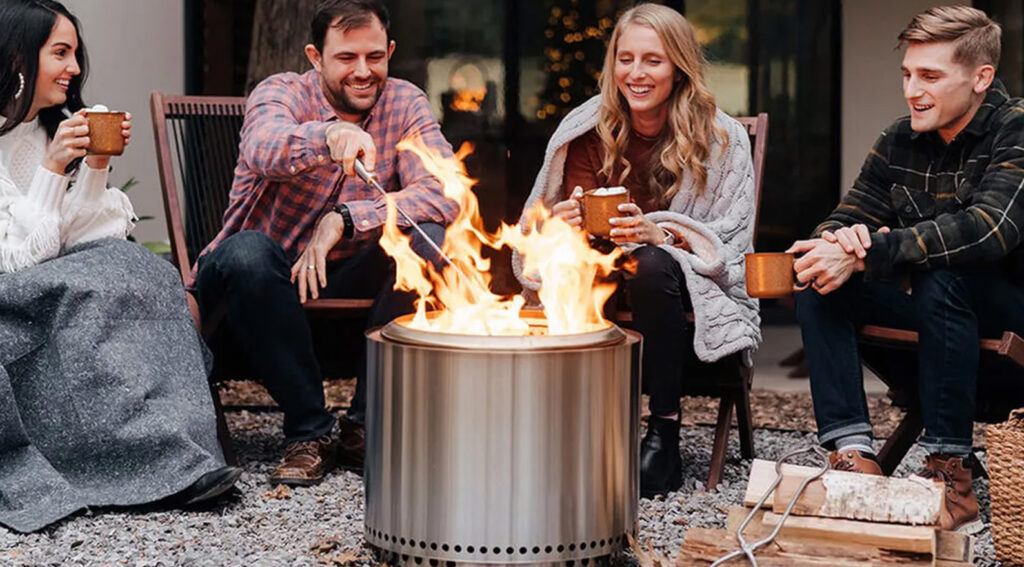 Even though you're up for a backpacking trip, where you often change location and carry all your gears in one pack, it doesn't mean you should temporarily constrict yourself from getting quality meals outdoors. Regardless of how challenging the situation might be, a good meal is a MUST so that you'll feel replenished and ready for the next trip.
The solution? A portable and lightweight camping stove that can get the job done regardless of the location's condition. This camping gear can make preparing meals and making coffees easy and something to look forward to even when you're backpacking.
Many excellent portable camping stoves are available on the market, but not all are designed to fit every backpacker's needs. That said, we've narrowed down a list of the 4 best portable camping stoves to help you make the right and easiest decision. So, without further ado, here are our top picks for the best camping stoves for backpacking this 2022! Read along.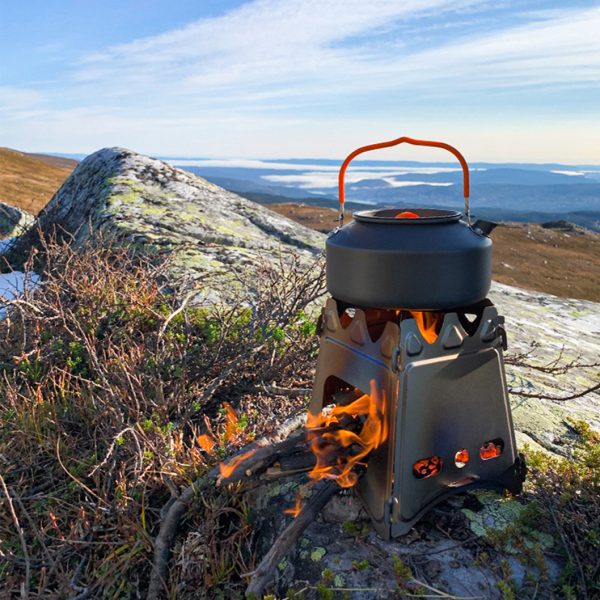 If the weight and size of the stove are one of your significant concerns, look no further than the OutBleu Portable Camping Stove. Weighing at about 363 grams, the OutBleu can be taken anywhere to enjoy a hot meal and a satisfying morning coffee outdoors. Equipped with corrosion-resistant materials and optimized burning efficiency, the OutBleu can sustain recommended temperatures, even using just twigs, woods, and branches as fuel. With its bottom vents and stabilizing brackets, you can ensure your meals are cooked to perfection. All of these features come in a foldable, easy to assemble, and lightweight camping stove!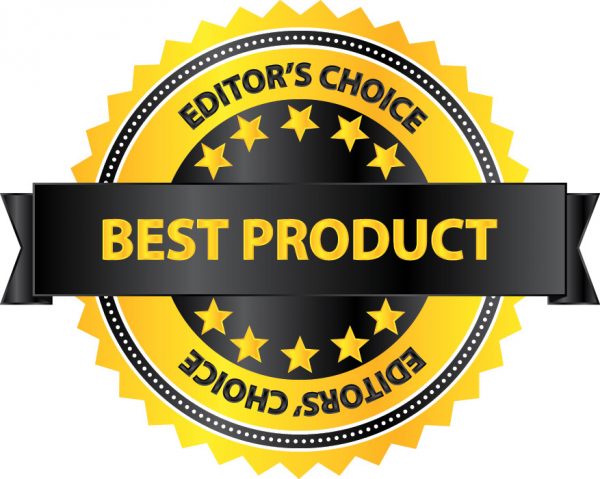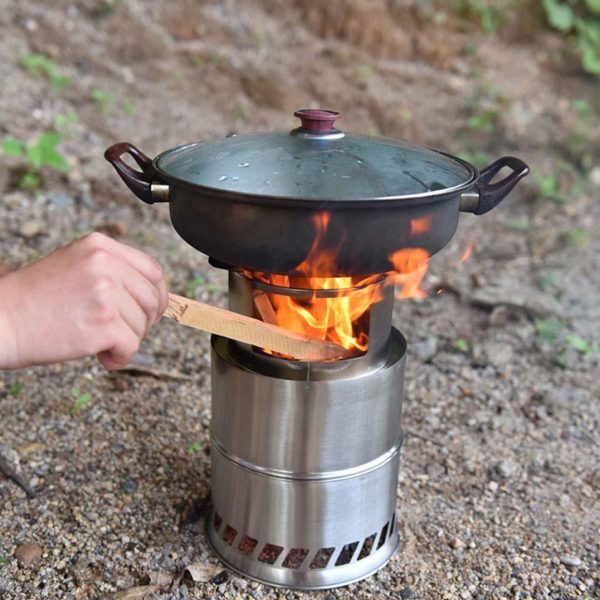 Out of all the products we tested, the CampSparks delivered the most exceptional combustion and impeccable features—making it the ideal camping stove for backpacking. Its lightweight and expandable design, coupled with the "zero gas requirement," enables you to prepare meals or make coffees anytime and anywhere.
The CampSparks Camping Stove features a FluxRing Technology that optimizes burning efficiency to ensure you get the right temperature every time you cook your meals and boil water in any location. You can literally make use of any fuel available around you and prepare hot meals.
With all of these fantastic features, we can conclude that the CampSparks Camping Stove is a super dependable stove that packs lightly, sets up quickly, and delivers excellent burning efficiency to make backpacking meals a pleasure all the time! And that's why we named this as our recommended.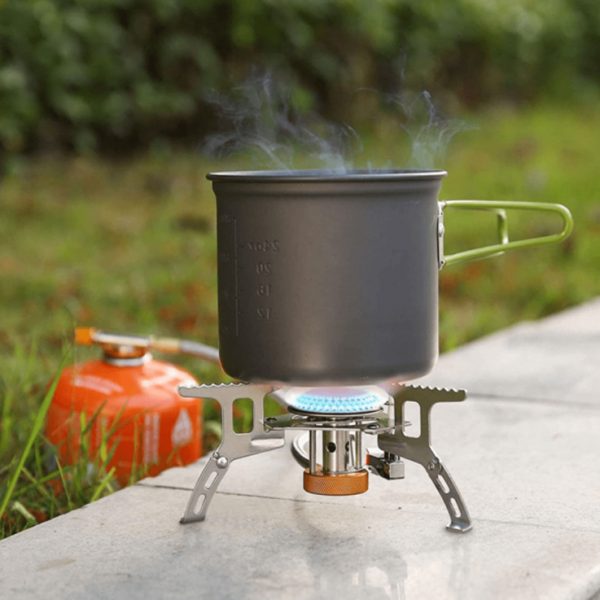 We know that some of you prefer to use gas-fueled stoves for backpacking. And by that, we highly recommend the WilderFix Camping Stove because of its all-in-one solution that makes everything easy and less complicated. Unlike other portable gas stoves that are limited to one type of gas only, the WilderFix works with almost all the common ones, like butane and propane gas canisters. This support could be highly beneficial, mainly when a specific gas type is restricted in your desired location.
Of course, the WilderFix also comes with other excellent designs and features that make it suitable for backpacking. It's equipped with high wear and oxidation-resistant materials that ensure it lasts for a long time. Also, it uses a piezoelectric ignition system and a gas control switch for safety purposes. All in all, the WilderFix is one heck of a stove for all types of outdoor activities.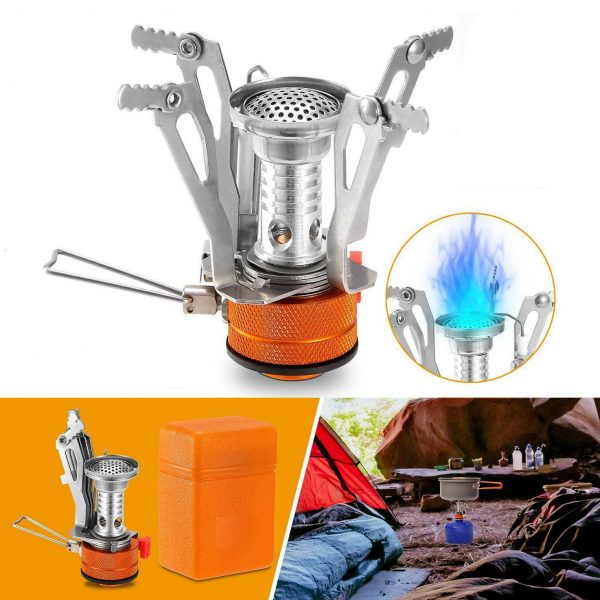 For the ultimate backpacking cooking set, there's nothing better than the TrailRuso. This cookware and camping stove set has everything you need to make meal preparations outdoors easy peasy. It comes with 2 aluminum and non-stick pots, 3 bowls, spatula, knife, spoon, fork, lock, dishcloth, and a butane stove. What's more impressive is that all of these inclusions can be packed as one. Yes, the TrailRuso is amazingly lightweight and compact to help you reduce your carrying load while backpacking.
With TrailRuso as your cooking partner outdoors, you're not compromising anything or dropping key components of your meal preparations. That's because, with its high resistance to temperature and excellent heat conduction, you can easily cook a variety of meals outdoors. Coupled with its butane gas stove, you're assured that your meals will be cooked properly. Its stove even uses piezo ignition for safety. A great deal, indeed!
For backpacking, weight and size are significant factors to consider since you're bringing everything together in just one pack. In this review, our focus is the feasibility of these products in a backpacking setting where you switch locations multiple times. And with that in mind, these top picks are an excellent choice for all types of camping situations.