2022 Top 4 Best Weighted Hula Hoop Burn Your Calories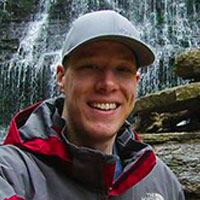 David Jones, Contributor
Updated: Jan 8th, 2022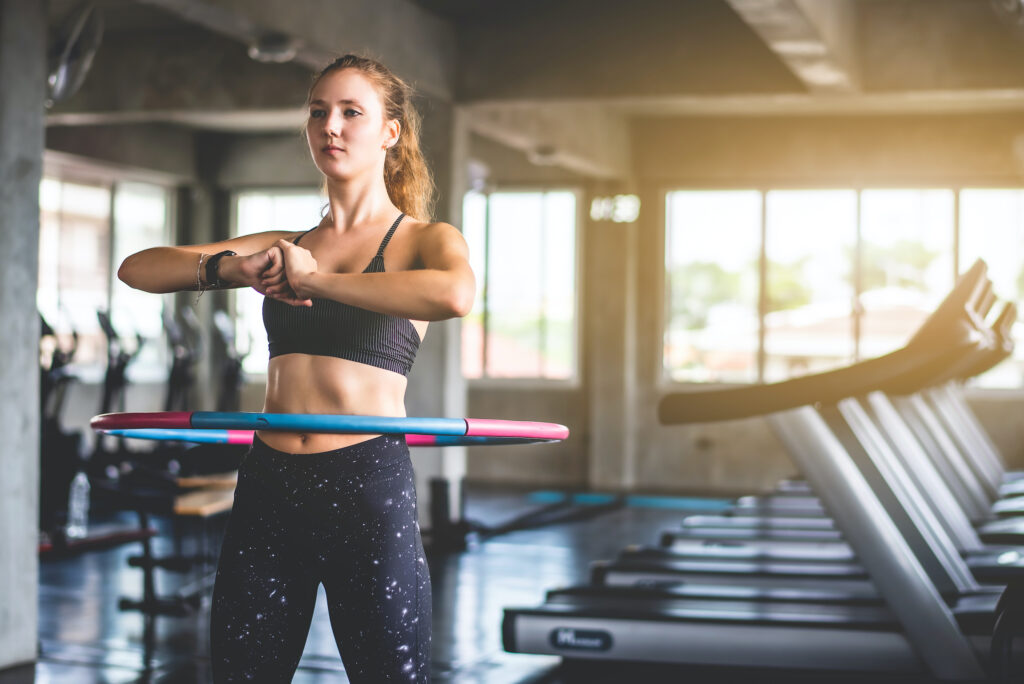 Throughout the years, hula hoops have become synonymous to cardio exercise. There's good reason to be – hula hoop exercises are easy, less intimidating, and undeniably effective. Who would think that simply moving your hips can help you burn loads of calories? hula hoop workouts are fun, enjoyable, and does not make cardio feel like something dreadful.
But there's a little issue about hula hoops – traditional hoops test your patience, especially when you're a beginner. Picking up the hula hoop all the time can be exhausting. But we have good news – we found some upgraded hula hoops that feature multiple features such as a no-drop design (no more falling hula hoops), and a set counter which tells you how much hip twists you have already made!
These top hula hoops for 2022 come with other fun features such as a weight ball to help burn more calories, a waist grip to keep the hula hoop in place, and auto spring options to protect your hips from pain and sprain. Find the best hula hoop for your lifestyle needs with this review. We're featuring four of the best hula hoops for cardio exercises that will take your hula hoop routine to the next level.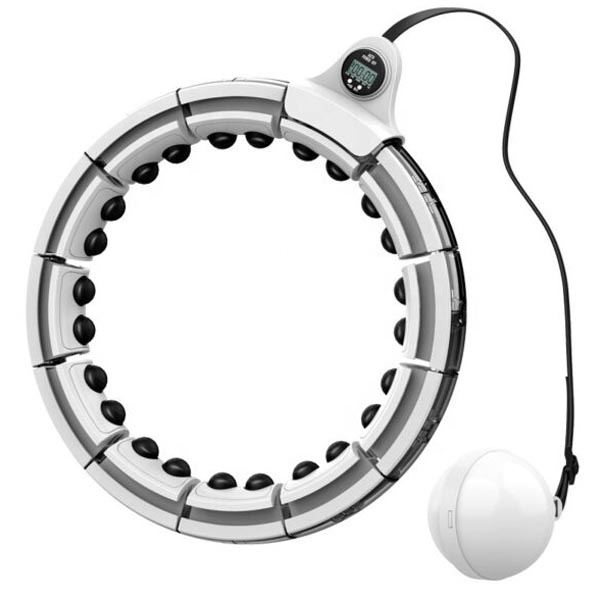 Exercising with a hula hoop can be really difficult and exhausting. It's a pretty high-maintenance exercise, too. But here's great news – there's a hula hoop that's easy, lightweight, convenient, and highly effective! Introducing one of our favorites – the SlendaSpin.
The SlendaSpin features a 360-degree surround workout – its unique features allow you to tone your back and abdomen area. This hula hoop is ideal for anyone who wants to do easy cardio, and for anyone who wants to move their muscles after a long day at work.
The band of the SlendaSpin includes massage "bumps" to help you feel less sore during and after a workout.
A great gift for anyone who surely needs some back exercise and ab workout!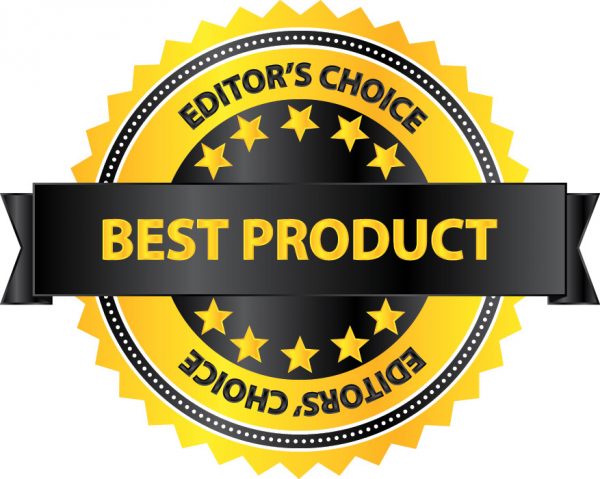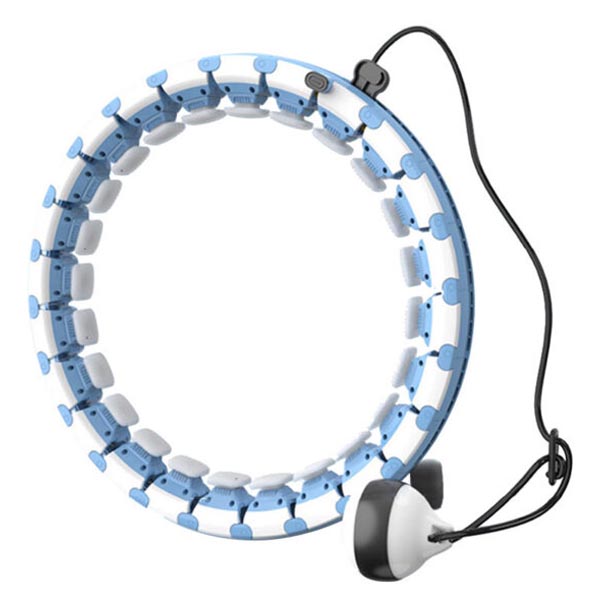 If you've ever been in a journey of hula hoop routines, you'll know that consistently losing control of the hula hoop can be exhausting. When the hoop drops, you're going to get it. If you haven't mastered hula hoop yet, this means you're going to pick up the hula hoop multiple times – something not everyone wants.
Thankfully, there's the HeriTone. It was impressed-at-first-review for us. What stands out the most is its no-drop feature. The HeriTone is an elevated hula hoop. It features a waist ring that includes a .88 lbs weighted ball that automatically spins when you move your hips. Not only does it help you achieve continuous momentum, the HeriTone just eliminates the need to pick up the hoop again and again.
The HeriTone is low maintenance – it's easy to assemble, store, and disassemble. With the HeriTone auto-spin hula hoop, you can tone your abs the quick and easy way.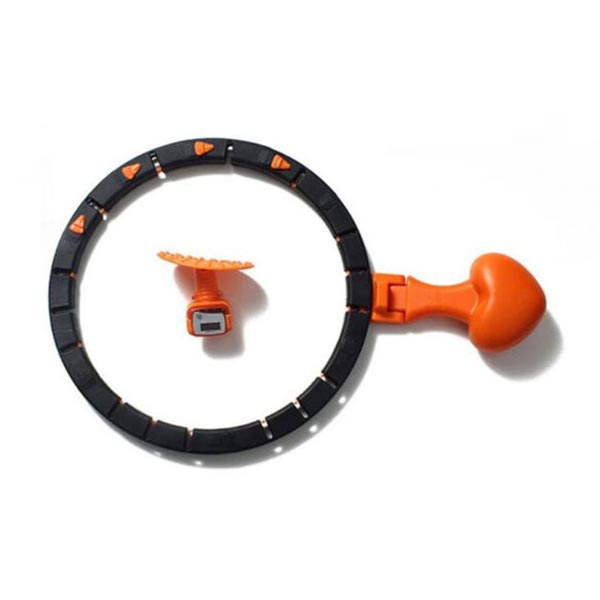 The hula hoop is a great workout tool – but traditional hula hoops can be energy-consuming and discouraging. We've found hula hoops that make exercise extra difficult; you won't want to give it a try anymore.
Thankfully, technology and innovation now give us the MagnoFit – a new hula hoop that increases fat burn, reduces back and waist stress, and eliminates the frustration that comes with traditional hoops.
The MagnoFit features a hula hoop band that can easily be adjusted based on the size of the user. A weighted ball is attached to the band – the weight responsible for toning and training the abs and back. The MagnoFit hula hoop band makes it easy to follow sets – it has a cycle counter that counts the number of moves done with your hula hoop.
The best thing about the MagnoFit? Its massage board – it's like getting both a massage and a workout! Now this is an exercise tool that hits two birds with one stone!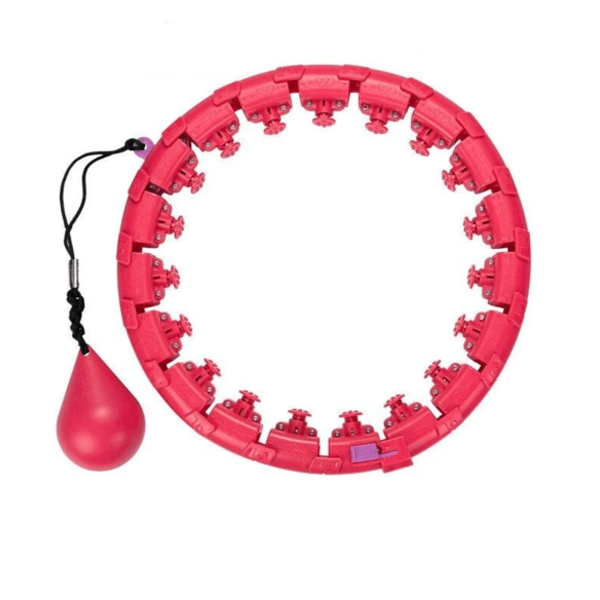 We have a gift for you – we're spilling the secret about a hula hoop that tones and massages at the same time. When we were on the hunt for the most effective hula hoops online, we weren't expecting something that combines action and relaxation in one. That was until we met FiniteSleek.
FIniteSleek is an upgraded hula hoop that features a belted band incorporated with a massaging tool. Whenever you move your hips, the band's "bumps" also target the pressure points of the waist and back making the exercise more comfortable and relaxing.
The FiniteSleek features a .88 lbs weight ball that allows automatic spinning. You no longer have to exert major effort that can ultimately hurt your waist and back. This hula hoop is extra – it does not only tone your abs but your back as well.
The belt band comes with magnetic latches. This makes assembling and disassembling easier. Simply remove some magnetic latches when you have a smaller waist, and add several when you're of a larger build.
We should have the freedom to do the exercise our heart desires. If you're new to working out, exercising with the most effective hula hoops can help accustom you to working out without making you feel like you are dying from exhaustion and pain.
With hula hoops, everyone gets the chance to move and make their hearts pumping. The products we listed here are carefully handpicked so you can choose the best options among the many hula hoops in the market.
Whether you're looking for hula hoops for self care, or hula hoops as gifts, you can check out our best hula hoops featured here.